Walsham-le-Willows go down to the wire to get the better of Tuddenham
---
Published: 13:00, 25 May 2021
---
---
---
The skies on Saturday may have been dull and overcast but there was nothing wearisome about the finish to Walsham-le-Willows' (137-9) one-wicket home win over Tuddenham (136-9).
The hosts won the toss and with the aforementioned weather conditions and plenty of moisture in the pitch, skipper Liam Bryant made the simple decision to let the visitors bat first in this Marshall Hatchick Two Counties Championship Division Three encounter.
Opening Bowlers Ali Waugh and Ashley Forbes looked to have vindicated Bryant's judgment as the first three wickets fell for just 18 runs in nine overs.
James Shimmens and Richard Cross stemmed the flow of wickets until the 19th over, but the Tuddenham batsmen were struggling to get value for their shots. The thick, damp grass in the outfield took all of the pace out of the moving ball and boundaries were difficult to come by.
When the fifth wicket fell in the 22nd over Tuddenham only had 41 runs on the board, and after Joe Scarce stumped Charles Wilkens of Mark Rothon's bowling for the 6th wicket, it looked like the visitors might not make it to three figures.
However, an impressive seventh wicket partnership of 70 between Cross and Andy Jakeman changed Tuddenham's fortunes. Both were eventually dismissed late on in the innings, but they gave Tuddenham a platform to set what appeared to be a defendable total of 136 on bowler friendly-pitch.
Gallery1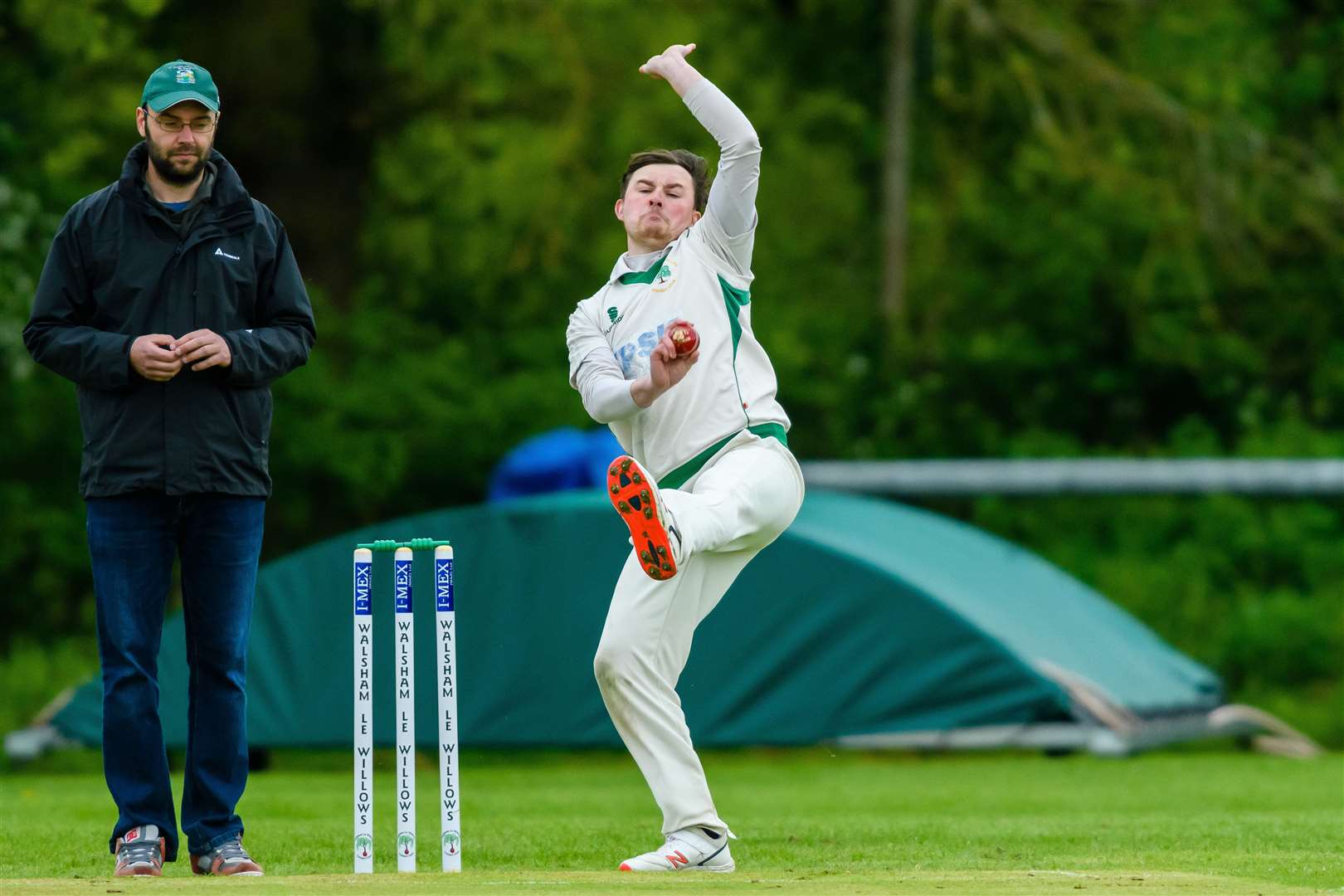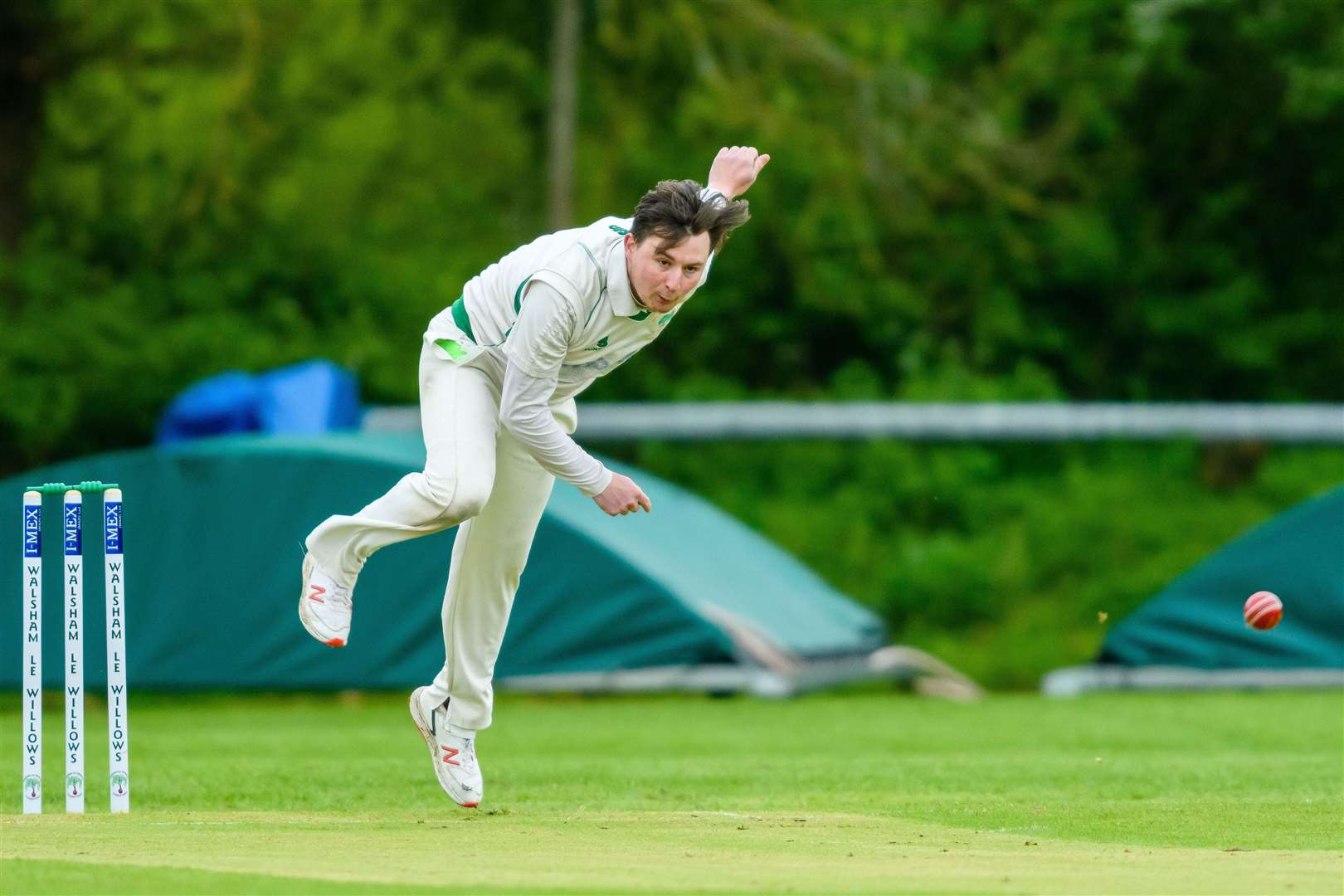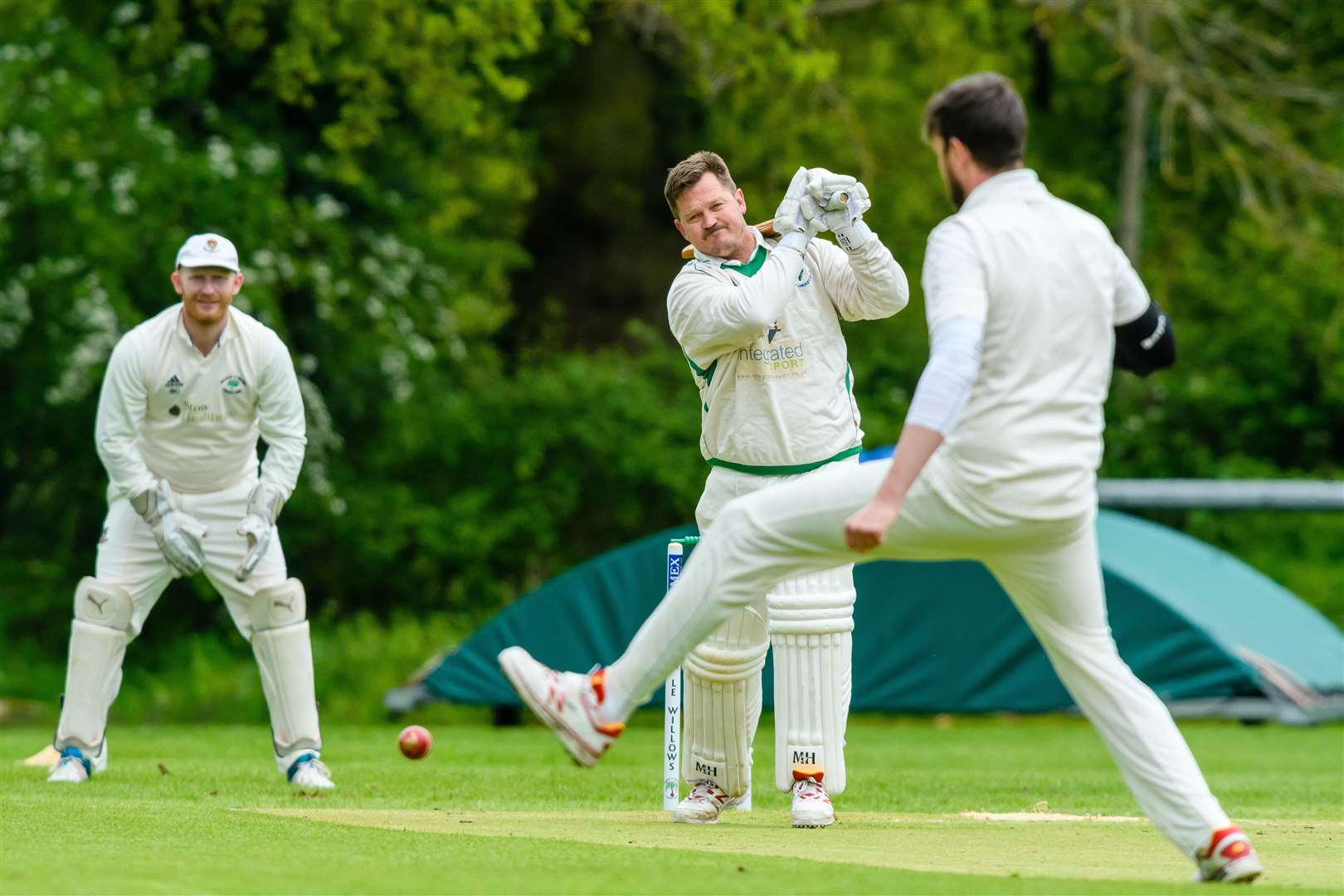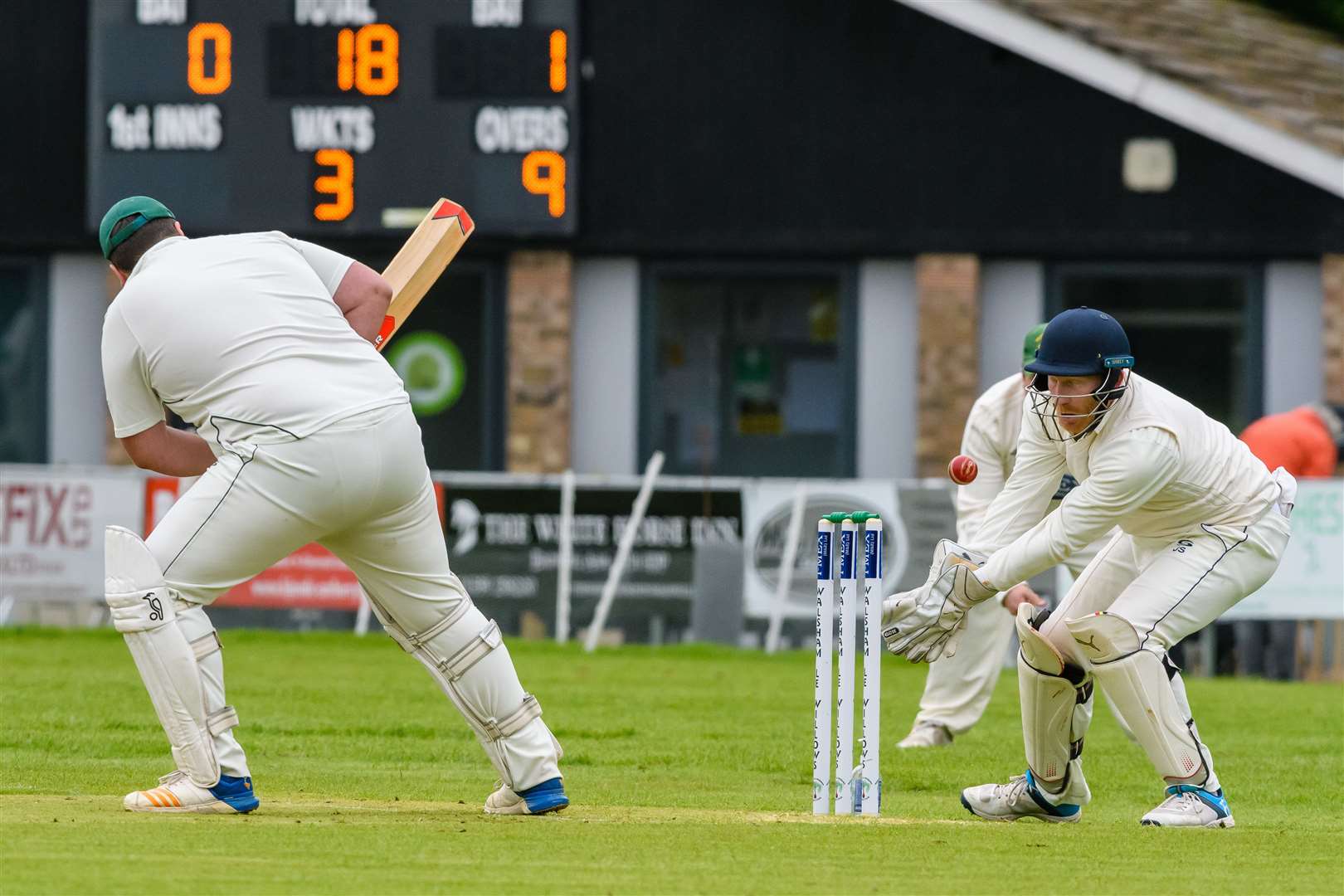 Walsham have tried to chase a total twice this season and failed both times. Skipper Bryant must have been confident it was going to be third time lucky as Oli Jackson picked up where he left off in last Friday's T20 victory against Haverhill.
He was 50 not out in that game and he raced to his half century in this one in just 30 balls, hitting five 4s and three 6s with an aerial approach that negated the impact of the long grass.
Bryant took inspiration at the other end, hitting two sixes of his own, including a perfectly timed leg glance that flew over the square leg boundary.
The opening partnership was halted when Jackson was bowled by Peter Campbell for 76, and Bryant met the same end two overs later but at 121-2 it was surely only matter of time before Walsham knocked off the remaining 16 runs.
Gallery1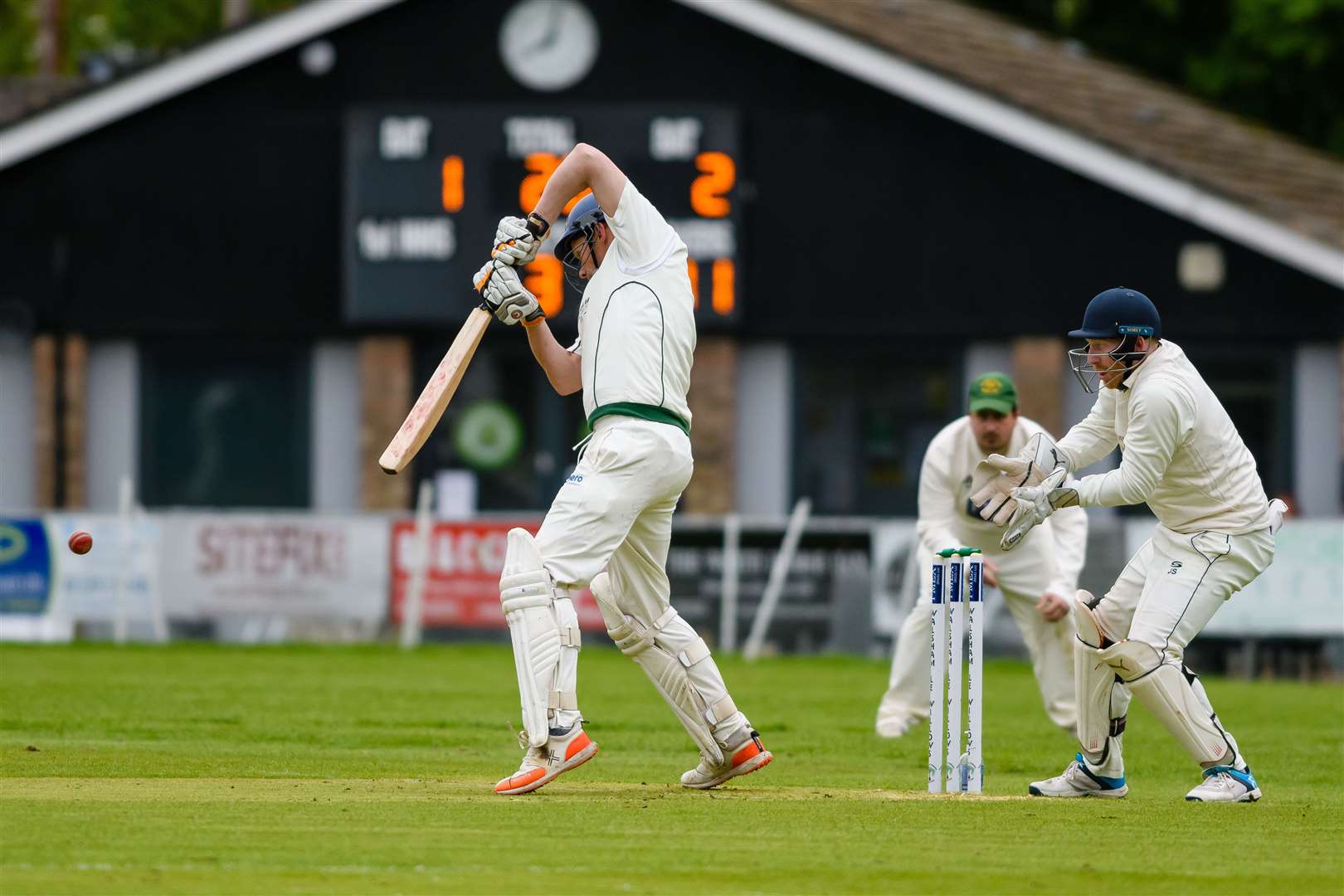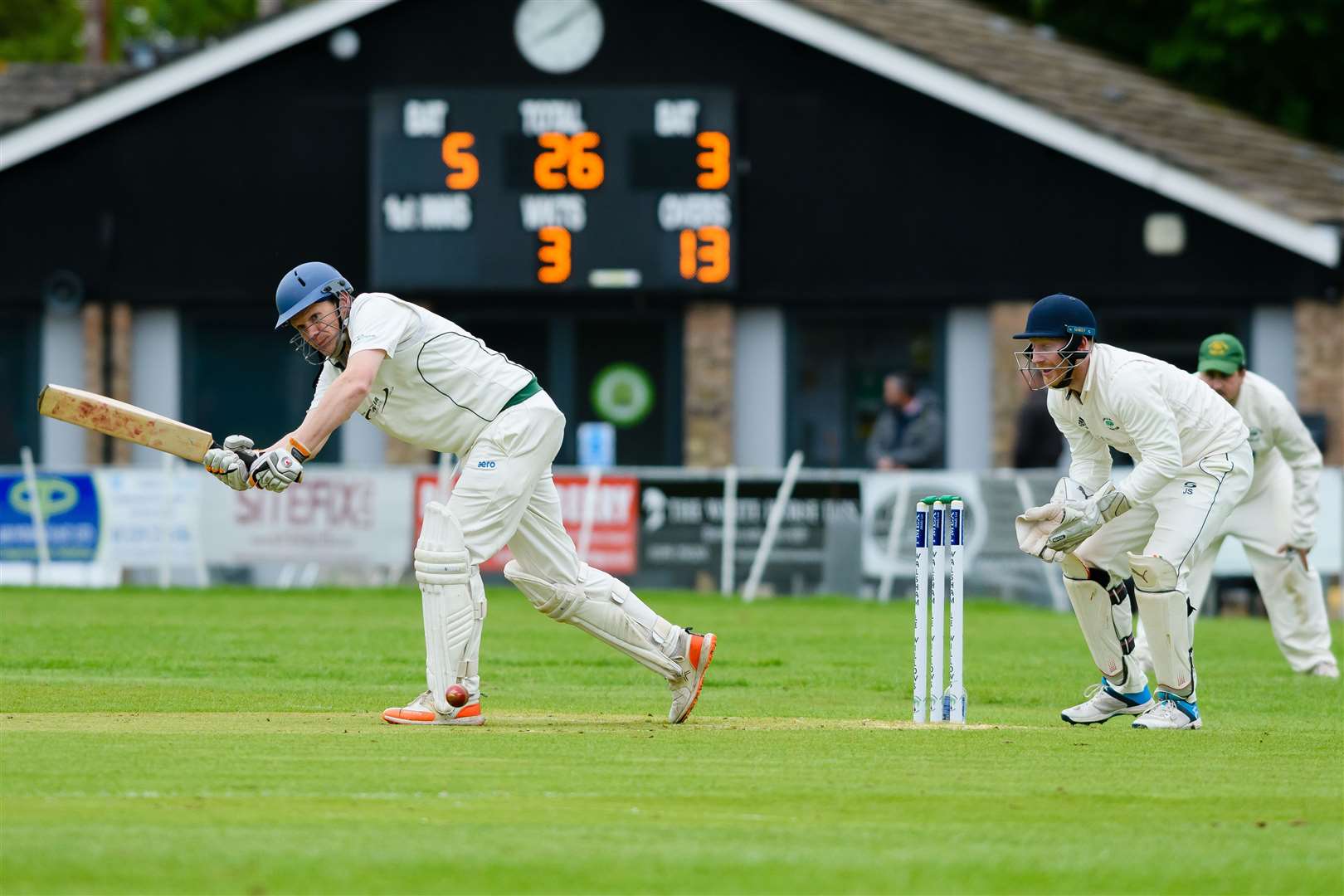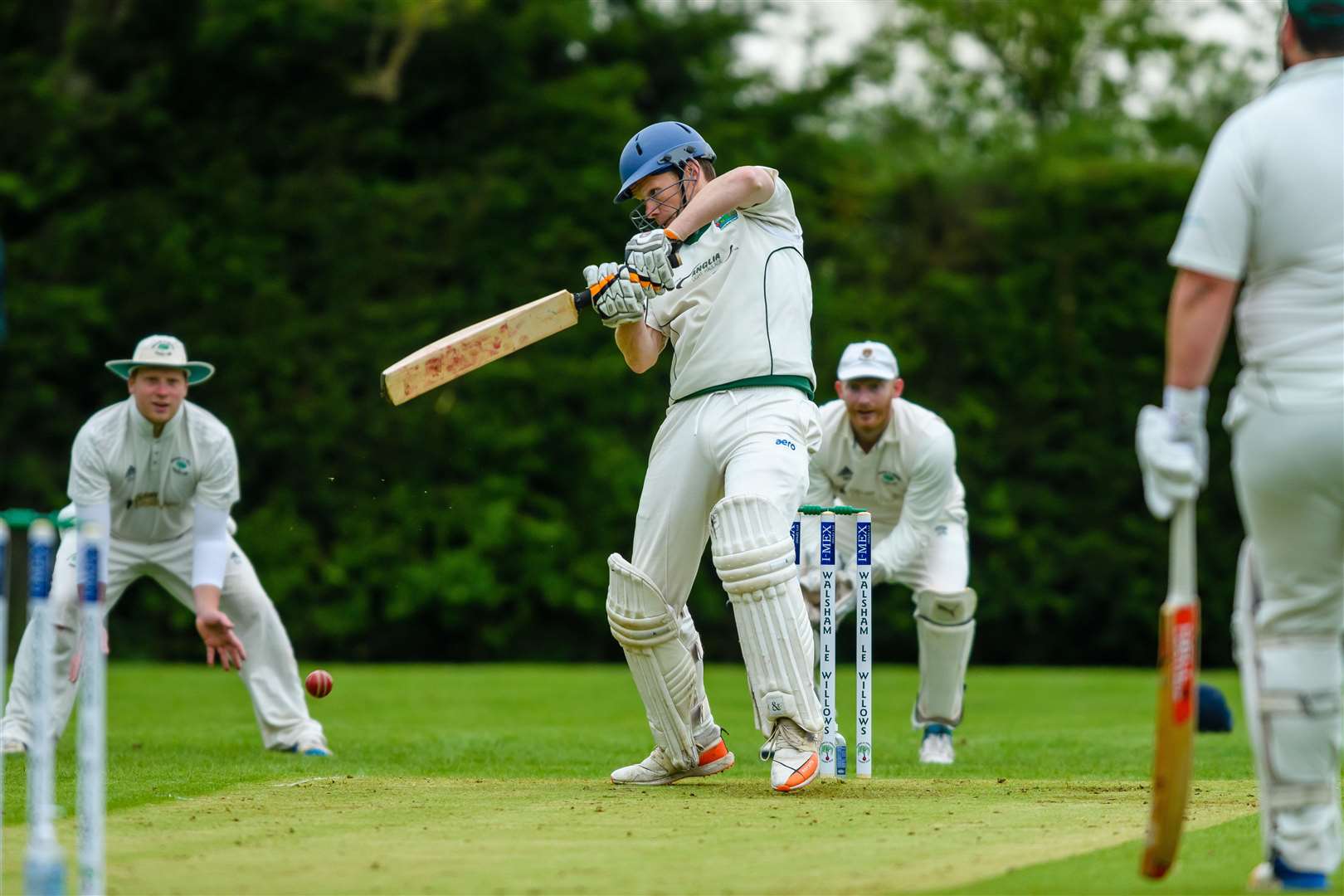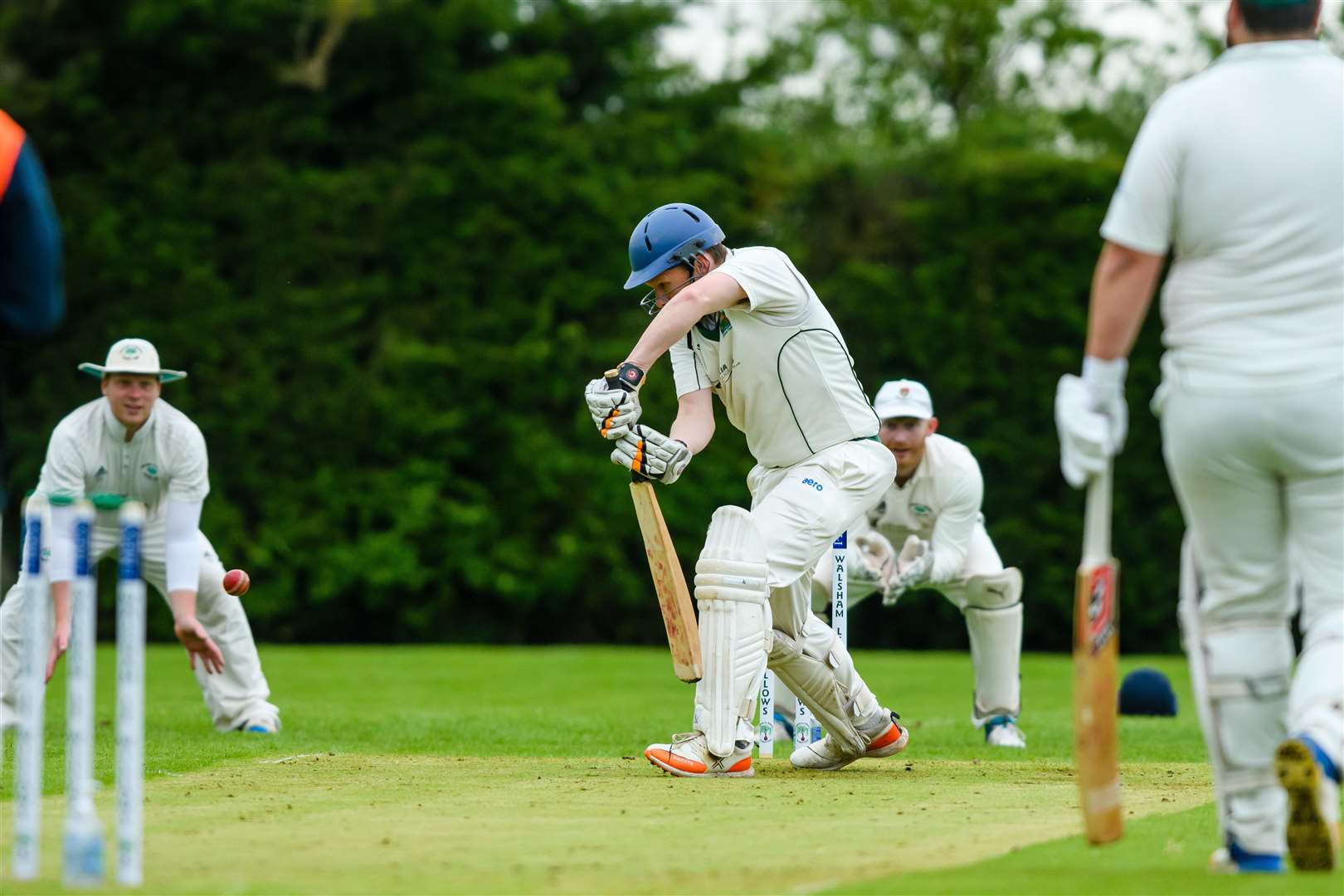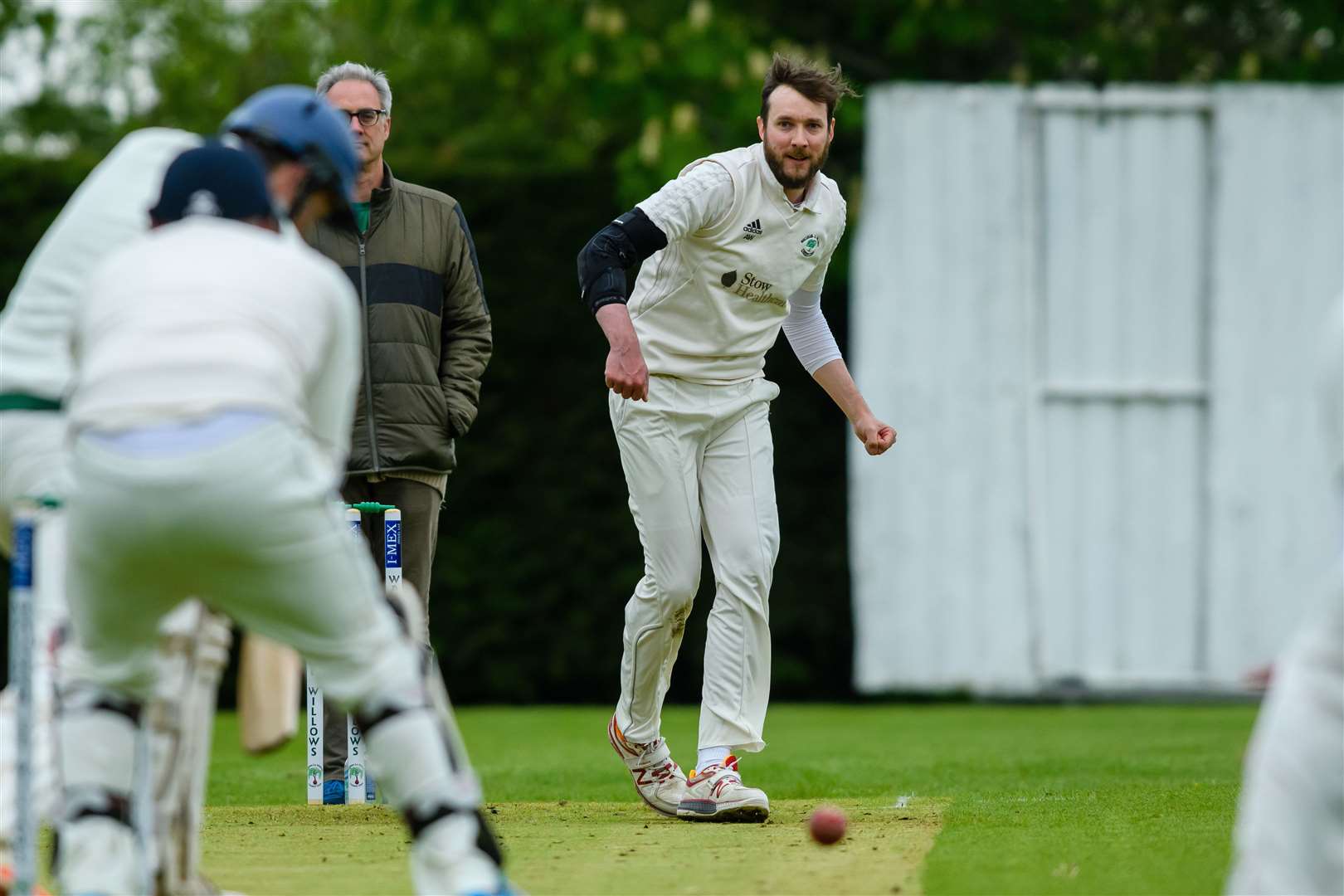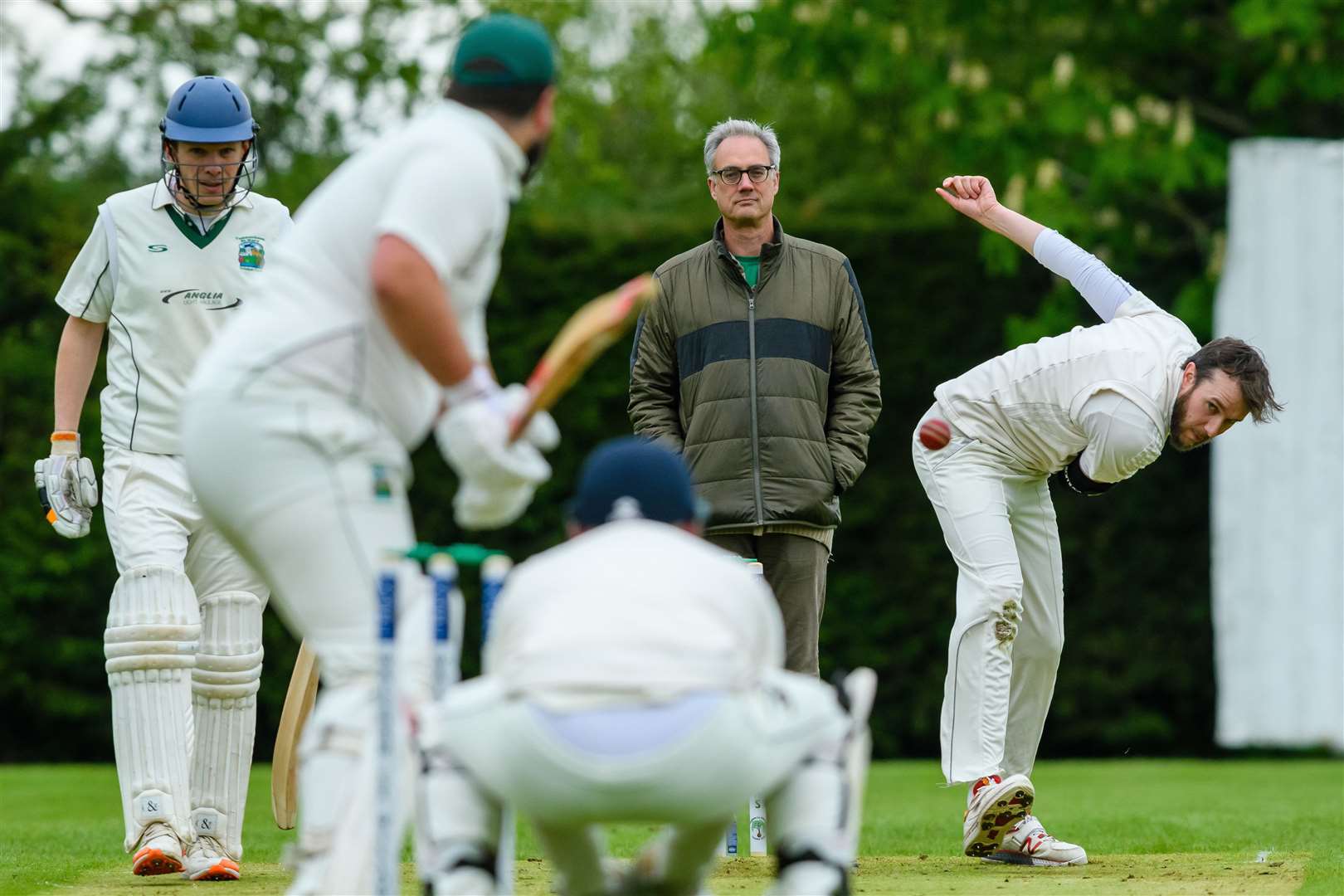 However, with dark clouds rolling in a rain shower looked to be imminent, and the Walsham batsmen rushed to get the game done. This proved to be an unsuccessful strategy, as two more wickets fell before the drizzle turned into a downpour with the score at 130-4.
Play resumed shortly after when Campbell proceeded to rip through the Walsham batsmen in an extraordinary spell of bowling. Five wickets fell with the addition of just two runs, including a hat-trick for Campbell, and suddenly it looked like the away team could be leaving with 20 points in their pocket.
Last man Finn Daly, however, was able to shepherd a couple of singles and Ali Waugh was alert for a bye so when Campbell fell foul of the new leg side wide rule two balls in a row, Walsham made it to their target in an anti-climactic manner.
Next up for Walsham is a home clash with Mistley II on Saturday (12pm).
---
---