Diss' overseas star Kadeem Alleyne scores explosive century to secure win over Fakenham
---
Published: 15:06, 08 June 2021
|

Updated:
15:08, 08 June 2021
---
---
---
Kadeem Alleyne took centre stage as Diss (193-6) made it three Norfolk Cricket Alliance Premier Division wins in a row with a four-wicket victory at the expense of Fakenham (191-9) on Saturday.
Seven days earlier Diss' overseas addition showed his capability with the ball in hand, helping himself to six wickets.
But on this occasion it was all about the bat as he plundered 114 from just 51 deliveries to keep Diss at the top of the table.
When drinks were taken at 18 overs, visiting Fakenham were sitting relatively comfortably on 60 without loss.
At this point Diss were in need of wickets and after Mark Williamson and Rob Tooke were introduced into the attack, the pressure began to build on the openers as they took just eight runs from the pair's first five overs.
Ben Harvey (25) subsequently tried to increase the run rate and was bowled by Tooke as Diss finally secured their first wicket. Phil Gray joined John Ewart at the crease as the pair began to press on, taking plenty of quick singles to put the Diss fielders under pressure.
Gallery1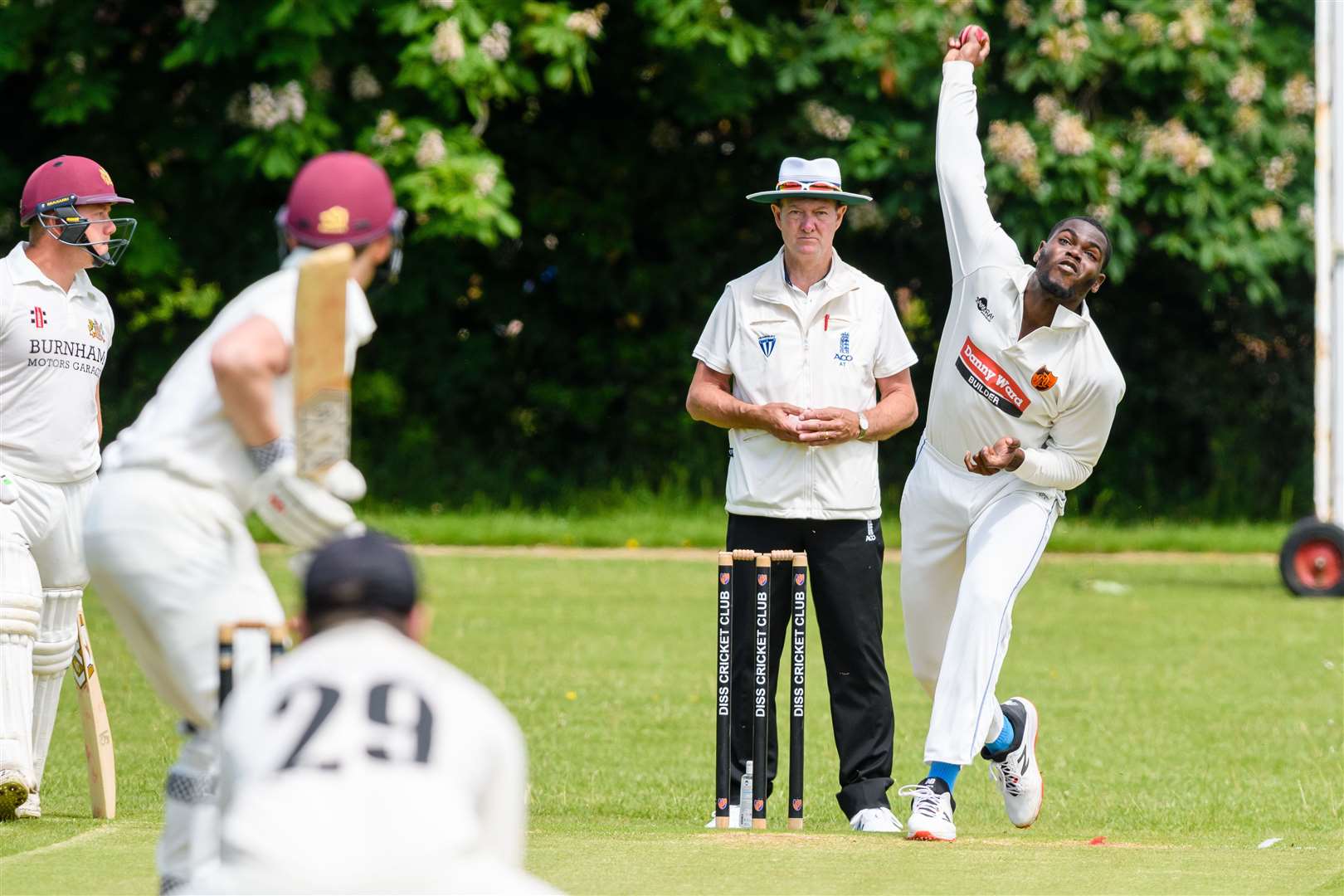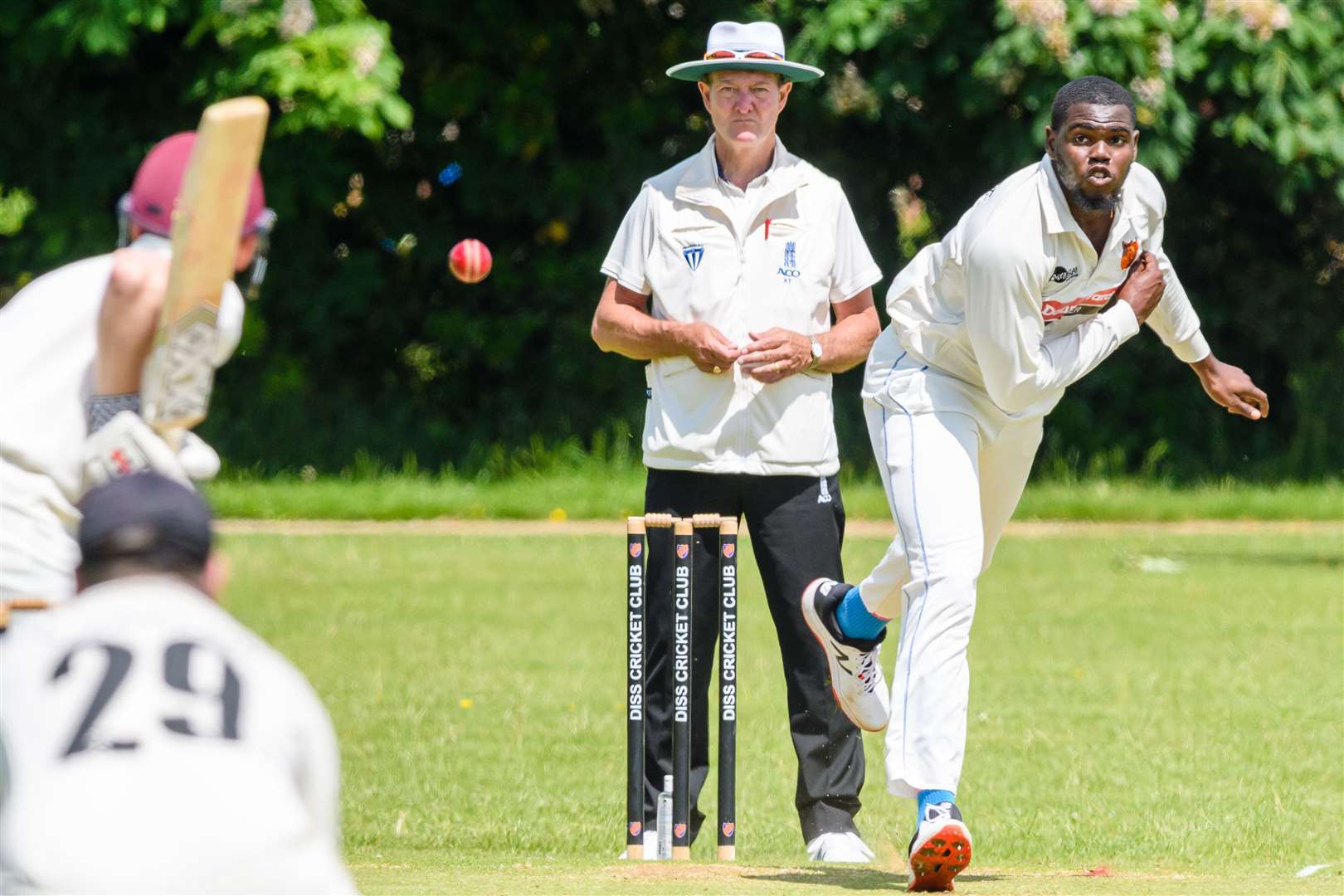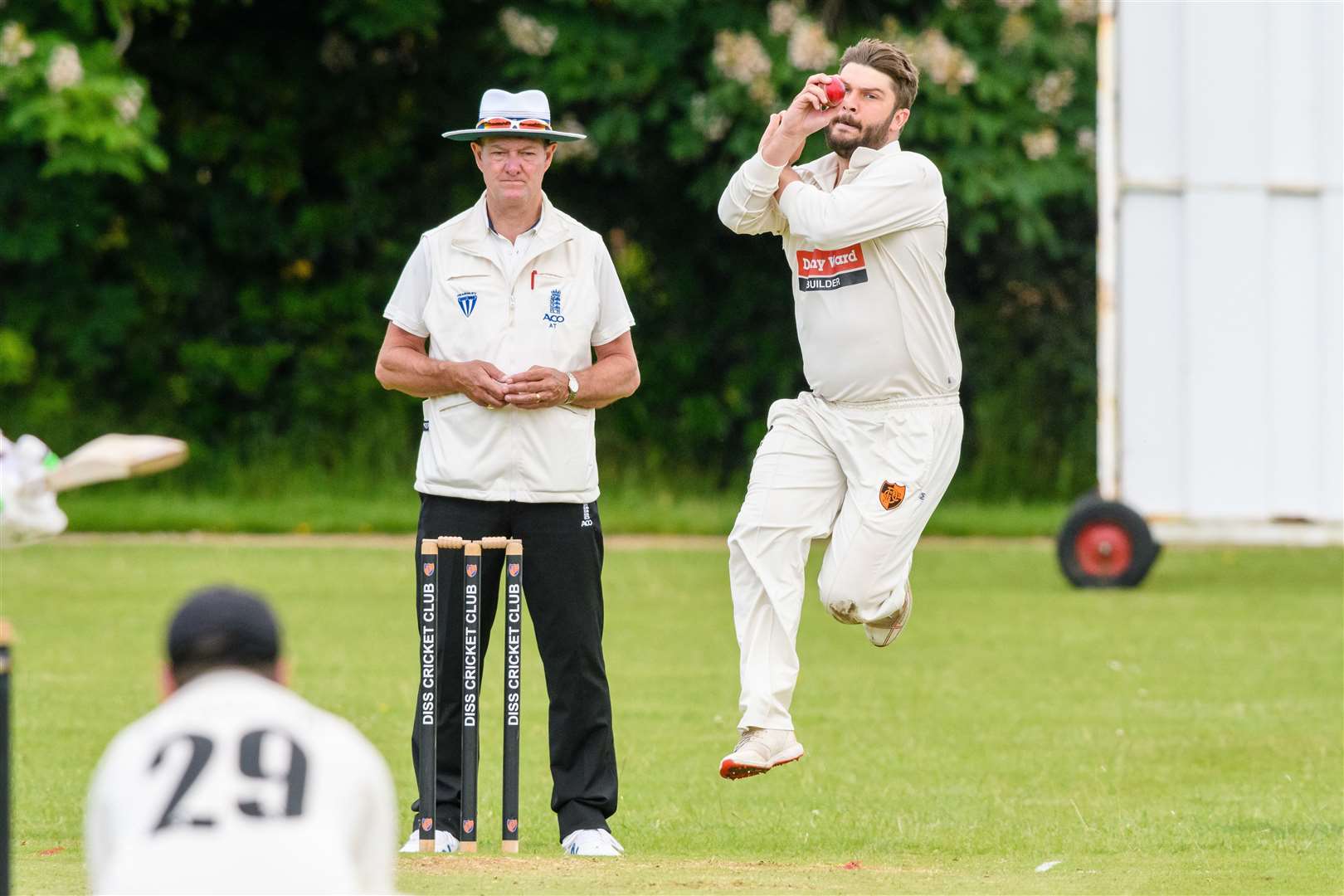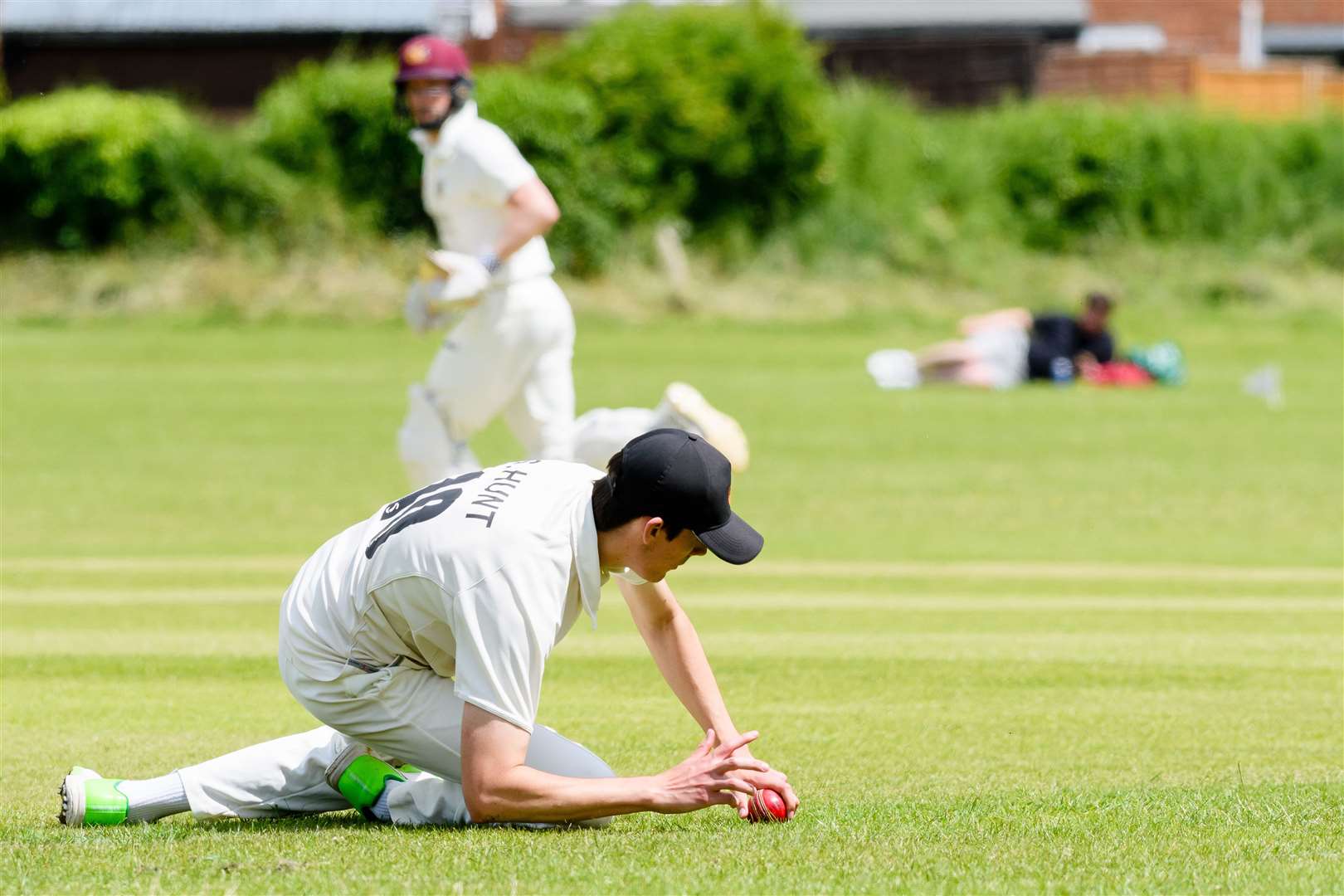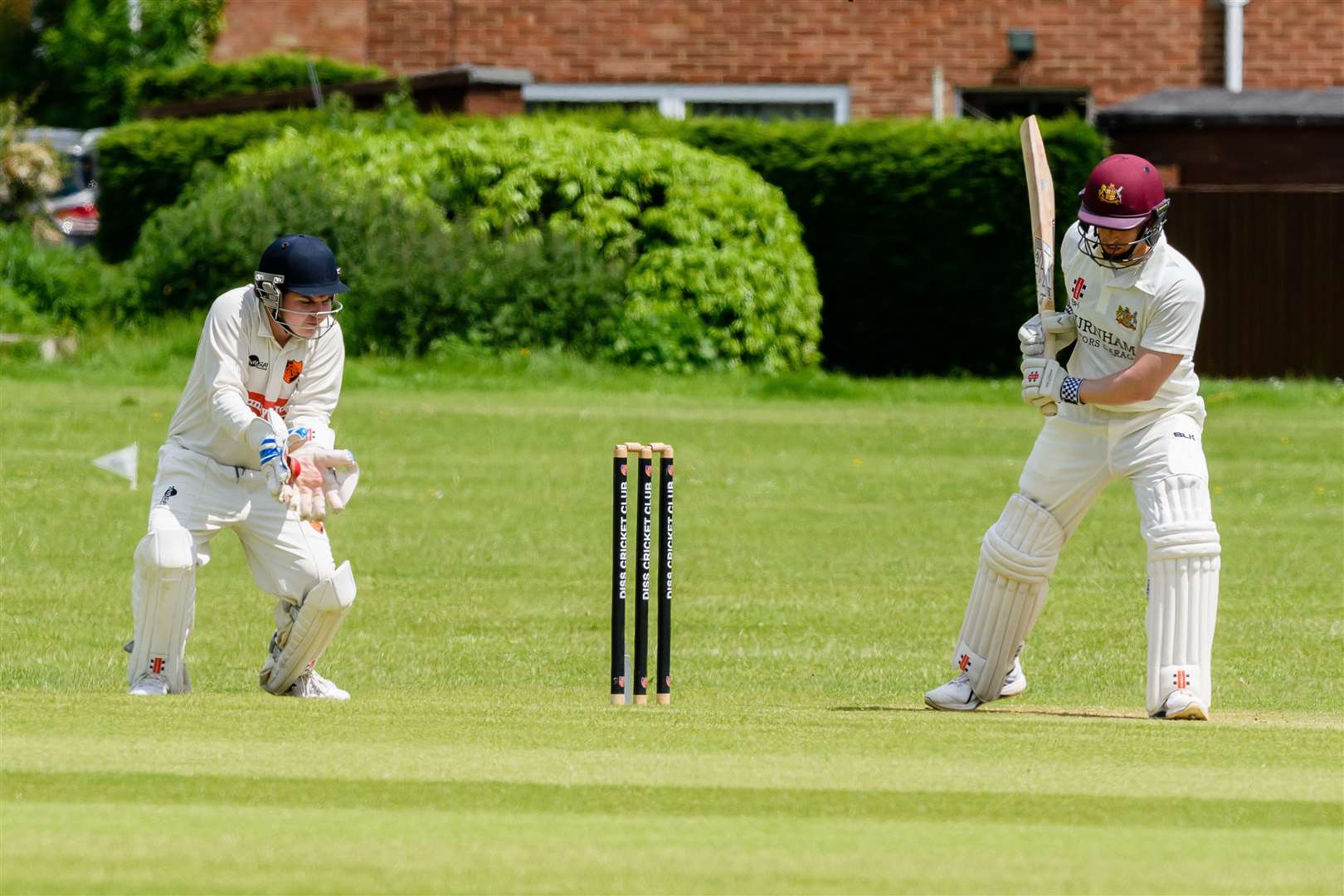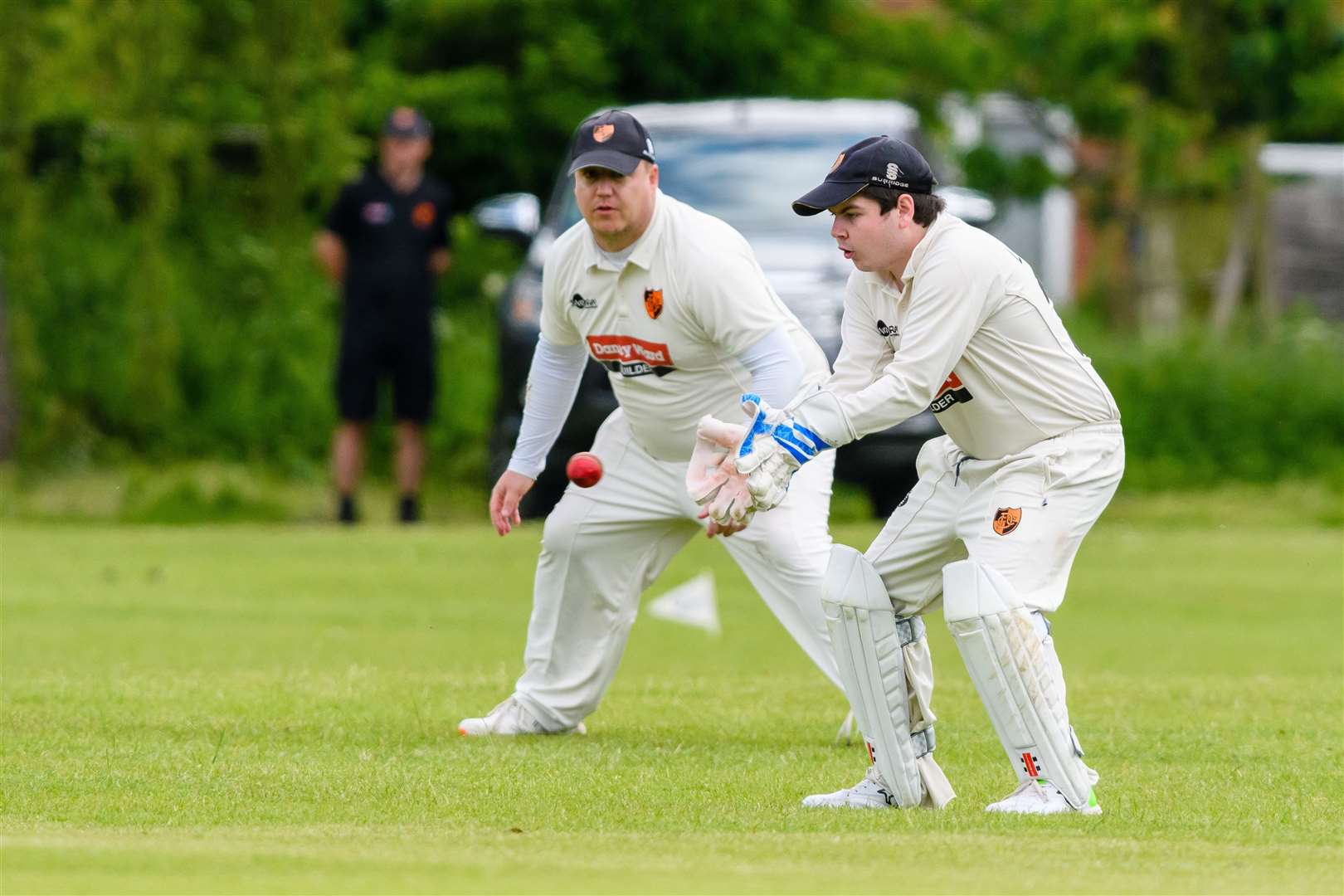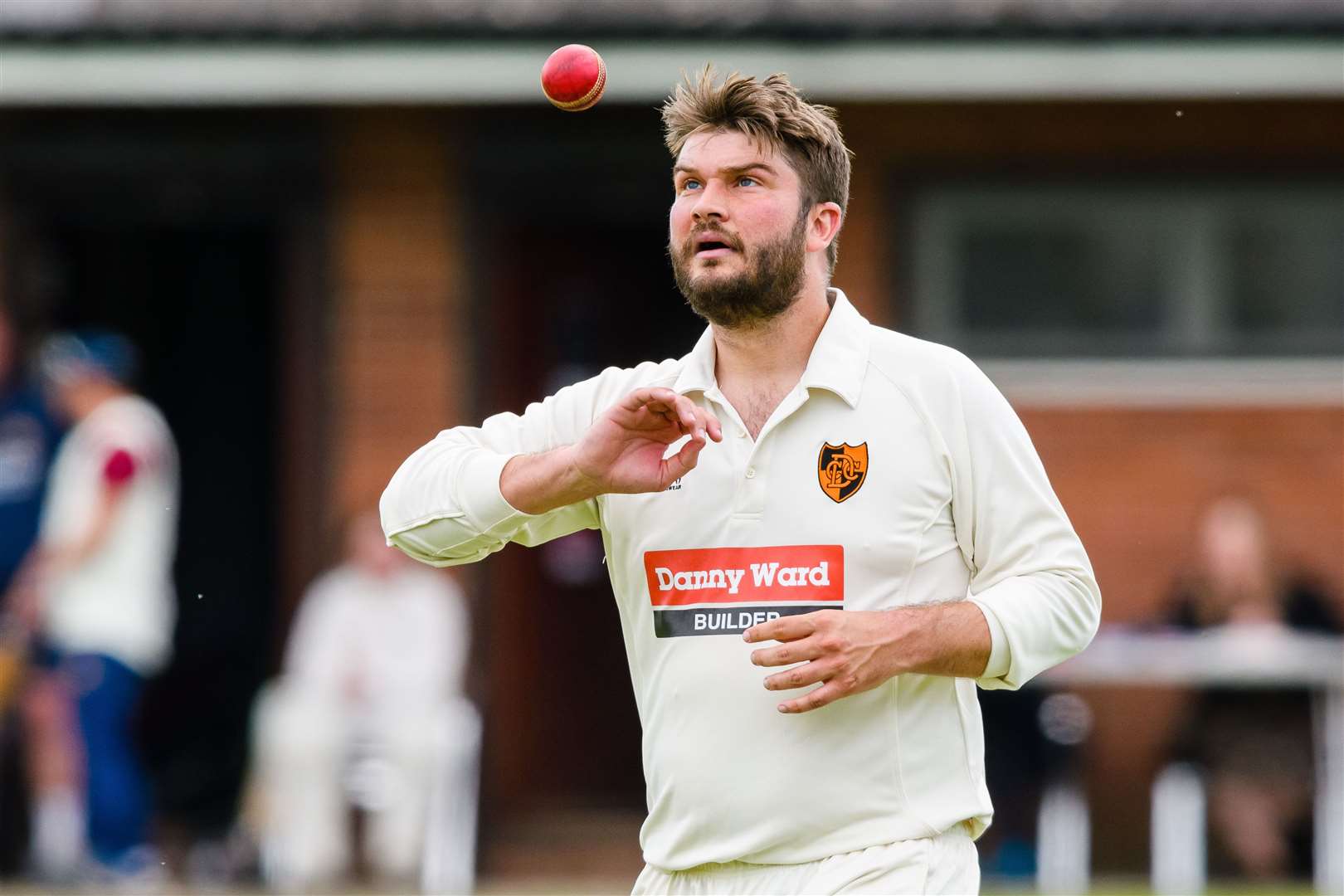 Drinks were taken again at 36 overs with Fakenham 115-1 and a huge final 14 overs in the offing for both sides.
Three balls after the break, Williamson removed Ewart, who had just made a chanceless 50 by having him caught at square leg by Chris Eagle.
Tooke in the final over of his spell would then remove Gray LBW for 21 as the visitors were 139-3 with 10 overs to go.
Alleyne was re-introduced into the attack for the death overs and produced a good spell going for just 23 in his last five overs.
Meanwhile, Dan Taylor was asked to complete the innings from the other end by his brother Lewis, which turned out to be a fruitful decision as he would go on to pick up his first five-wicket haul for the club in a five-over spell.
Firstly, he removed Harry Bammant for 2 after a fine catch at short extra cover by Rob Tooke, then in his next over he had Lloyd Marshall caught by Jordon Warren one handed on the long-on boundary.
His third over would see him pick up his third wicket as the same man Warren took another good catch, this time at mid-off, as Luke Caswell had to go for 13.
Jarvis was counter-attacking for Fakenham and he launched Taylor for a huge six over midwicket, but the Diss bowler would get his revenge the very next ball as he clean bowled the batsman for 23.
Taylor trapped Oscar Campbell LBW in the last over for a duck, before opposing skipper David Coyle added a few runs at the end to take Fakenham to 191-9 from their 50 overs.
The home side's reply got off to the worst possible start as in the fifth over Caswell had Williamson very harshly adjudged LBW and when Mark Brawn was out in the same fashion very next ball, Diss were left 8-2.
Dan Taylor and Rob Tooke were left to rebuild the innings and did just that as the score moved on to 41-2 after 15 overs.
Coyle introduced himself into the attack and was on top of Taylor straight away and the pressure finally relented as Taylor was trapped LBW trying to sweep.
Alleyne joined Tooke at the crease and immediately set about the task in hand, hitting Coyle for successive 4s. The intent was clear in Coyle's following over when Alleyne struck his first 6 straight back over the bowler's head.
Tooke at the other end was starting to find some timing of his own, hitting Campbell for a nice cover drive for 4.
However, the bowler would have the last laugh because a few overs later he clean bowled the Diss man for 25.
Warren would join Alleyne, as he witnessed the Bajan hit Coyle for yet another huge 6 as he moved to 34 from his first 18 balls. Warren could not stay with him for long as Campbell removed him in the next over to leave Diss 90-5 after 23 overs, still 102 runs short of the target.
Will Dawson was the next man in and he tried to support Alleyne, who was beginning to really find his stride. Unfortunately for Diss, Coyle had other ideas and picked up his second LBW of the innings as Dawson was dismissed for 2.
Skipper Lewis Taylor knew his team faced an uphill task as he walked out to the middle, but while Alleyne was still there Diss had a chance.
The all-rounder brought up his 50 off just 27 balls as he hit Coyle for 4 and after he had hit Caswell for a huge 6 into the houses behind Rectory Meadow, Diss were 118-6 from 29 overs.
Caswell's following over would completely turn the game on its head as Alleyne took him for 27 – including four huge 6s and resulting in two lost balls, an incredible onslaught as he moved on to 89 not out and took Diss to within 44 runs of victory.
The next over Alleyne hit his 10th 6 as Jarvis this time went the distance. Marshall was brought back into the attack and was immediately greeted with a 4 from Alleyne, which would bring up his 100 from just 44 balls.
Taylor then decided it was his time to contribute to the partnership as he hit Marshall for back-to-back 4s later in the over meaning his side required just 17 to win.
Two overs later Alleyne hit his 11th six of the innings, an incredible display of striking never witnessed before at Rectory Meadow and this left Taylor the job of hitting the winning runs through extra cover to seal a great win in front of a jubilant crowd.
Diss will aim to keep up the good form on the road at Cromer tomorrow (12pm).
* For an interview with match-winner Alleyne, see this week's Express print edition.
---
---