Diss make swift return to winning ways during derby clash against Garboldisham
---
Published: 10:39, 22 June 2021
|

Updated:
10:40, 22 June 2021
---
---
---
Kadeem Alleyne once again took centre stage as Diss (305-6) returned to winning ways with a 109-run victory during Saturday's derby with Garboldisham (196).
The all-rounder smashed another quickfire century during an impressive partnership with David Tooke before going on to take four wickets with the ball as the hosts wrapped up a routine triumph at Rectory Meadow – at bounced back at the first time of asking following the previous weekend's defeat to Cromer.
Batting first, Diss openers Mark Williamson and Daniel Taylor got off to a quick start as they each hit a boundary in the first over off the bowling of Philip King.
Ex-Diss player Tom Davey then took the new ball from the other end and he immediately was causing problems for the Diss pair. And his persistence was eventually rewarded in the sixth over as he bowled Taylor, while in his very next over he removed Williamson LBW with a full in swinger.
New men David Tooke and Alleyne started watchfully as King and Davey kept to bowling a tight line and length.
Josh Rowe was brought into the attack to replace Davey and Rob Fuller replaced King as the Diss batsman looked to increase the run rate. The following nine overs saw an incredible onslaught as Alleyne and Tooke scored 117 runs, with a mixture of some huge blows and fine stroke play.
Gallery1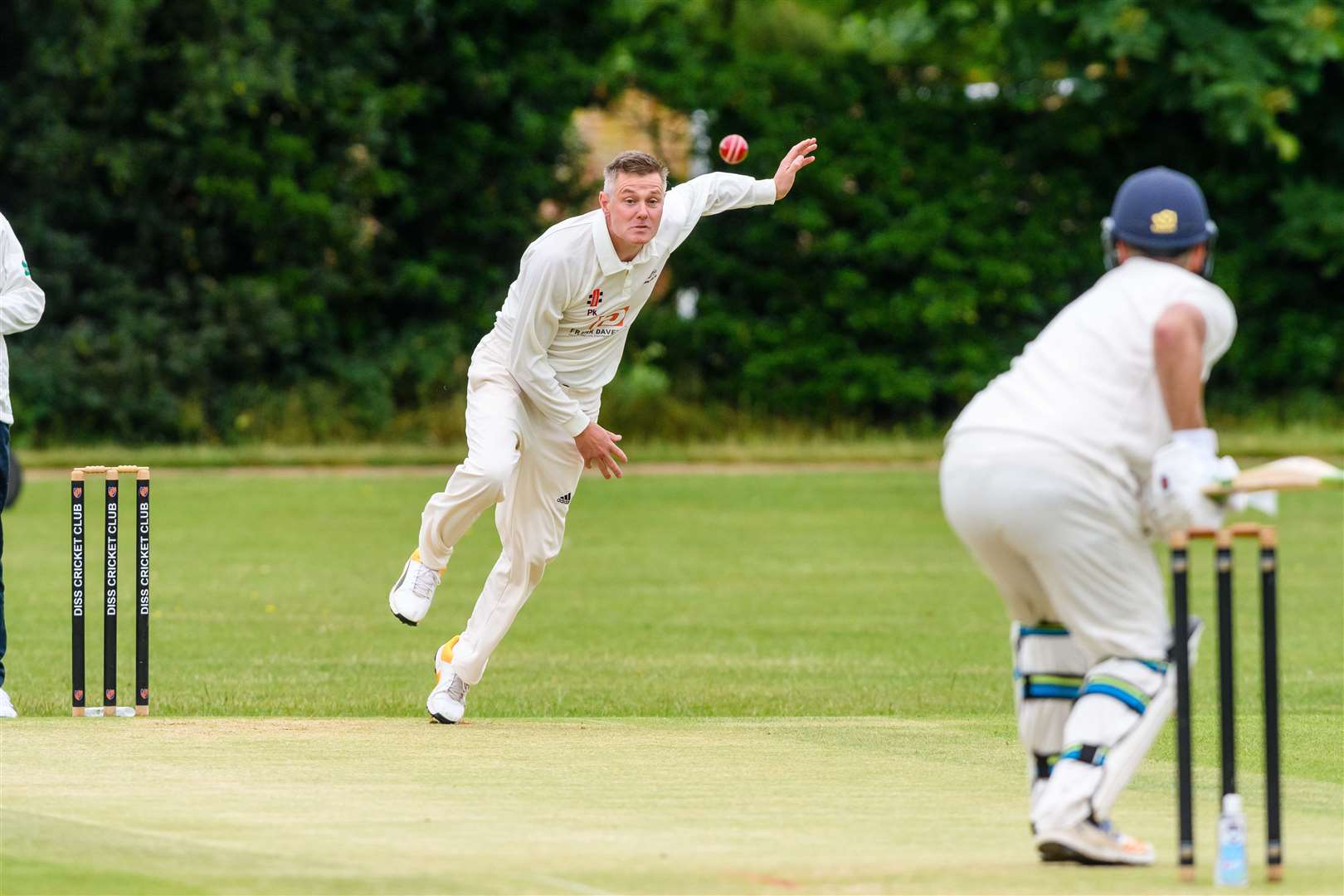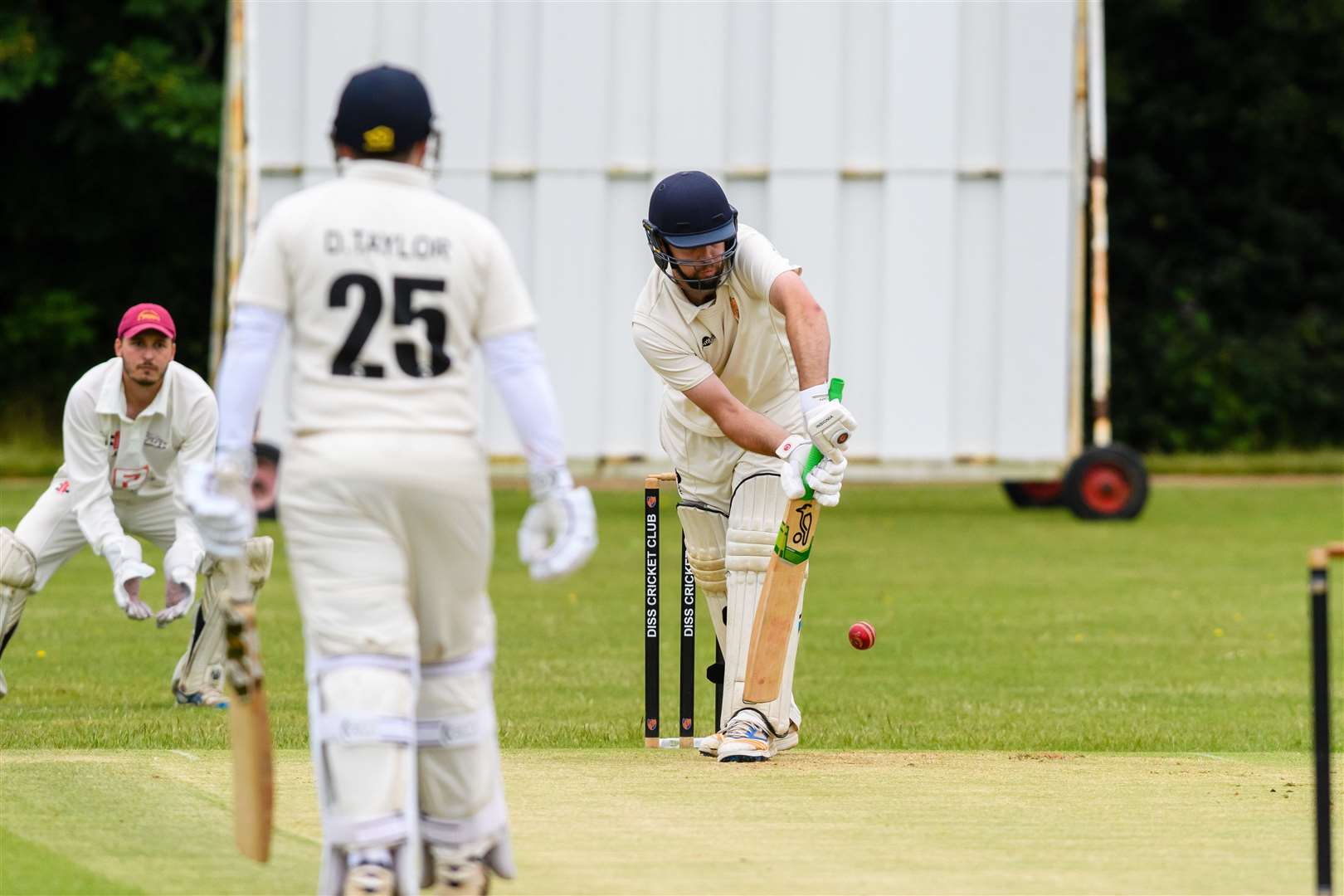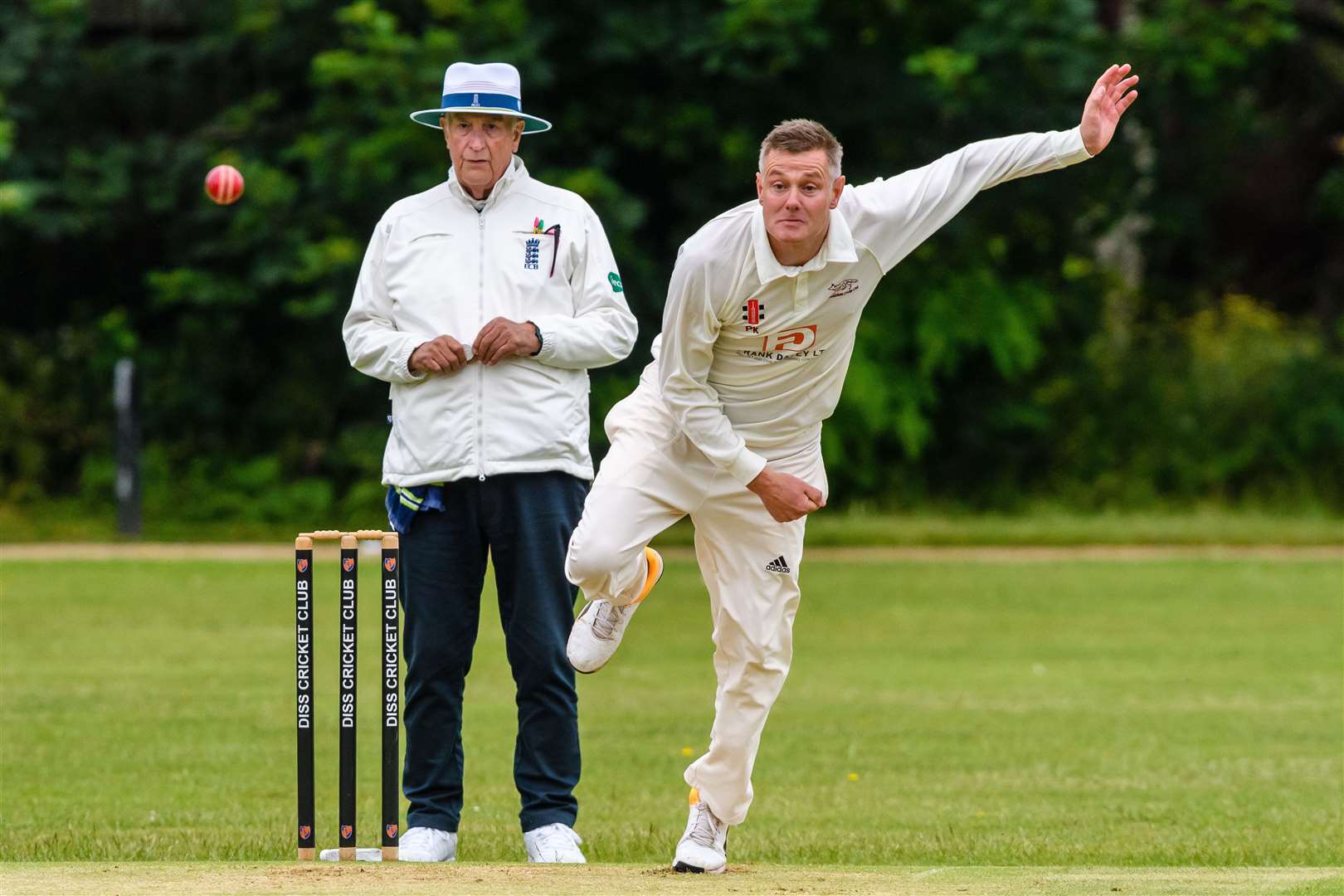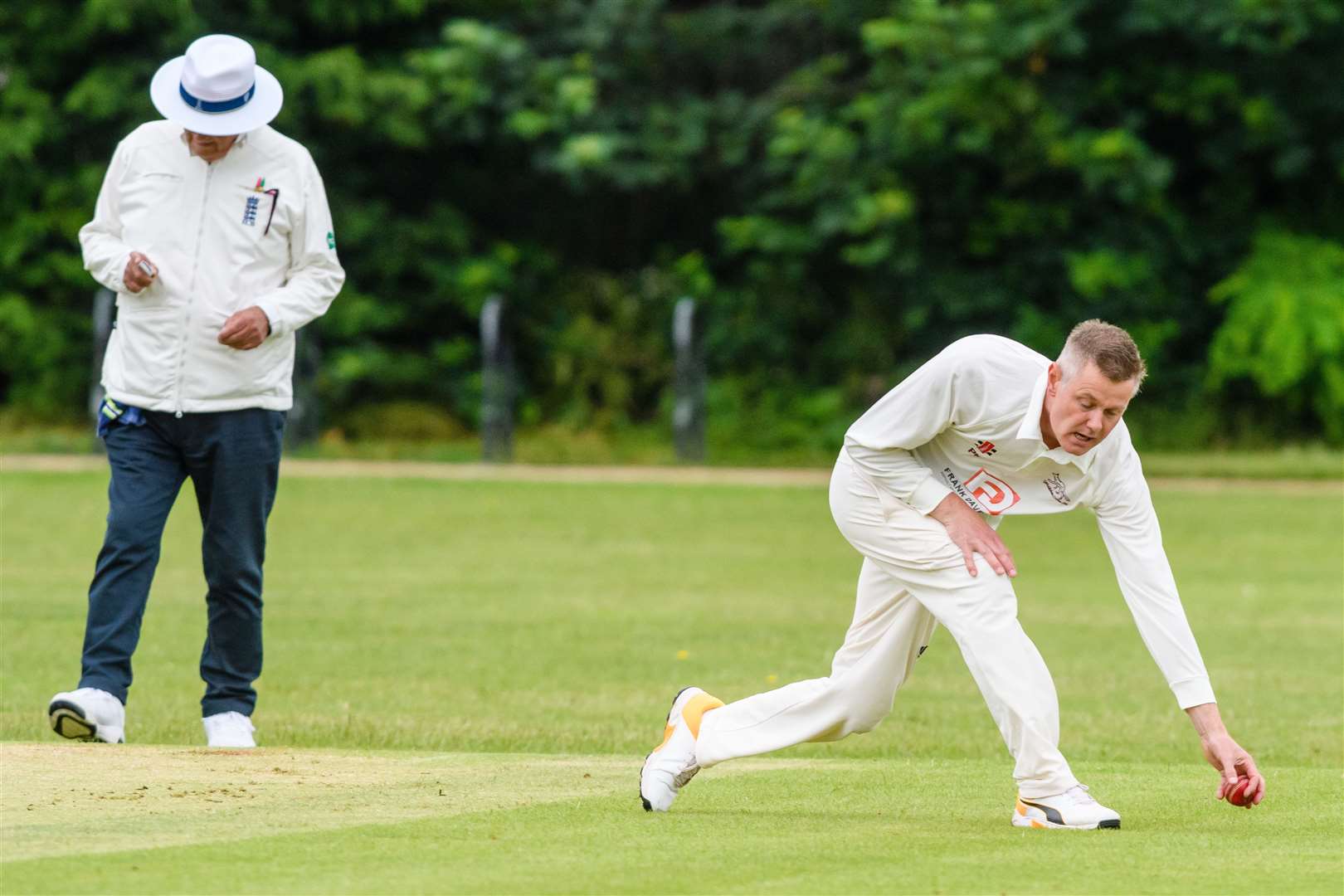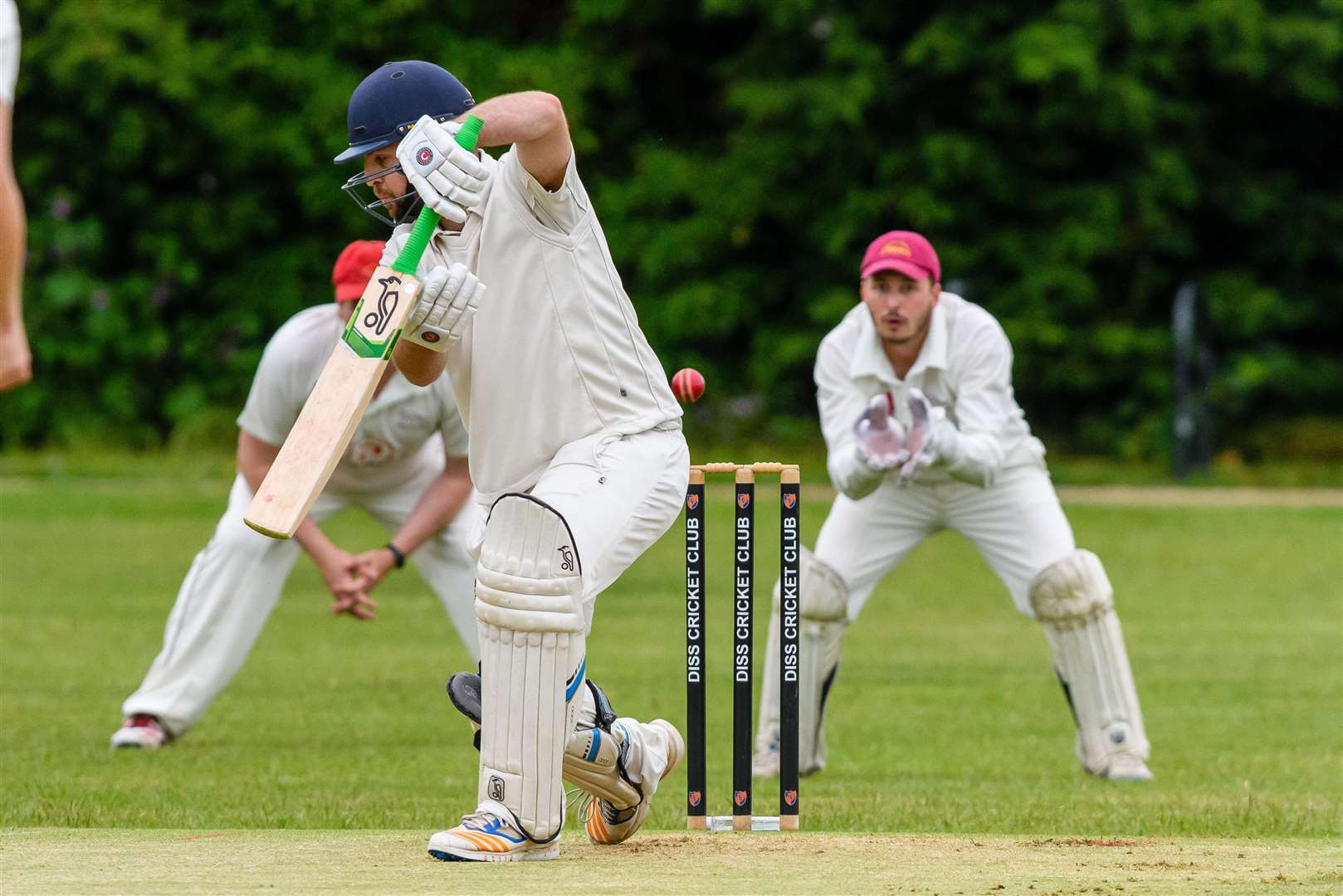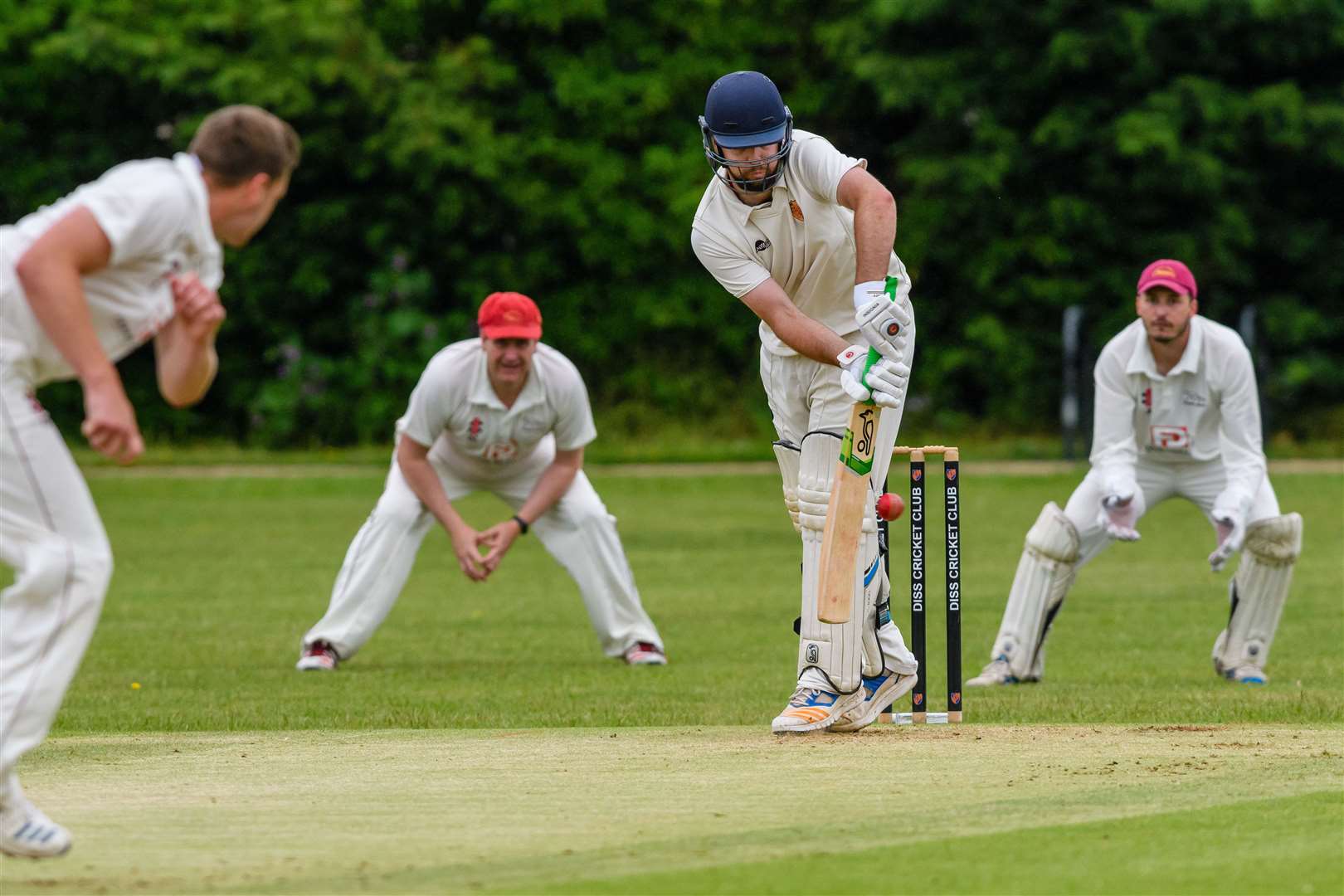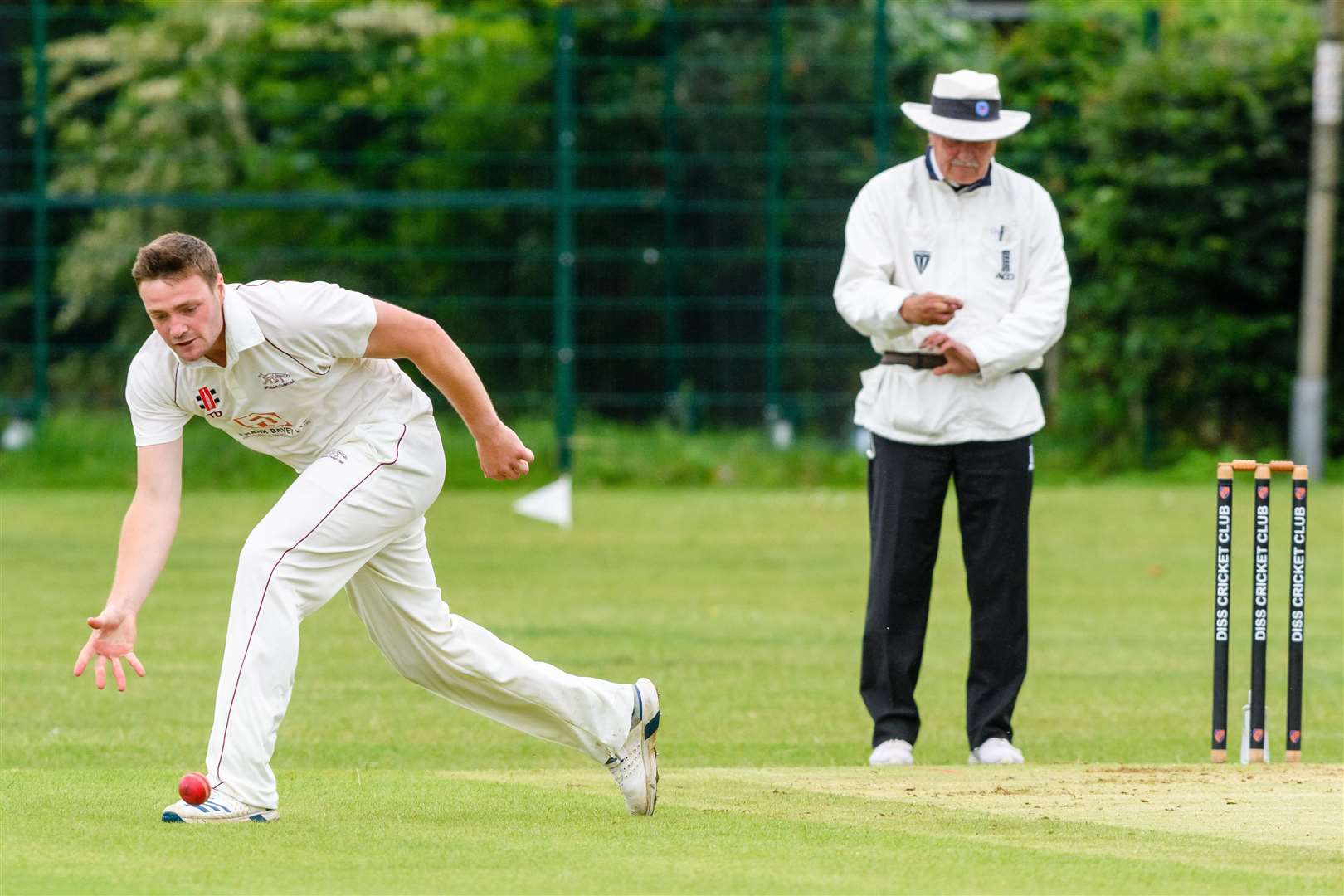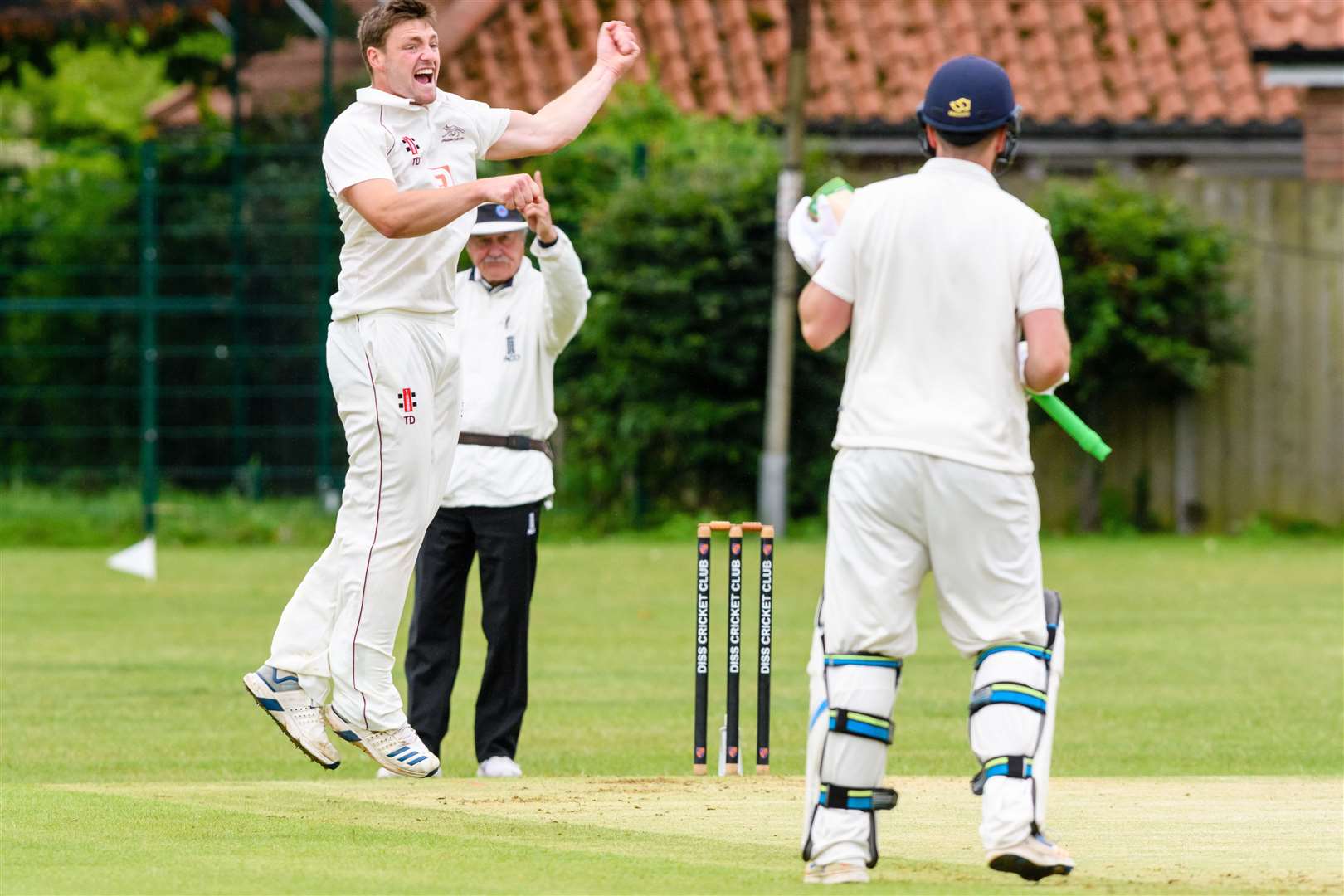 Both batsmen reached their 50s in the process and they kept applying the pressure as Tooke scored 20 from an Alexander over. Meanwhile, Alleyne brought up his second hundred for Diss in only 58 balls.
Rowe was brought back into the attack from the far end and he finally broke the partnership between the pair as Tooke was caught at long on for a 79 off 82 balls.
Alleyne was eyeing up a huge score of his own, but the reintroduction of Davey saw an end to his innings as he was caught behind by Matt Allin for 104.
Robert Tooke and Jordon Warren still had 18 overs to bat and the pair started carefully, taking Diss past maximum batting points, before both hit maximums as they looked to keep the pressure up on the Garby attack.
Gallery1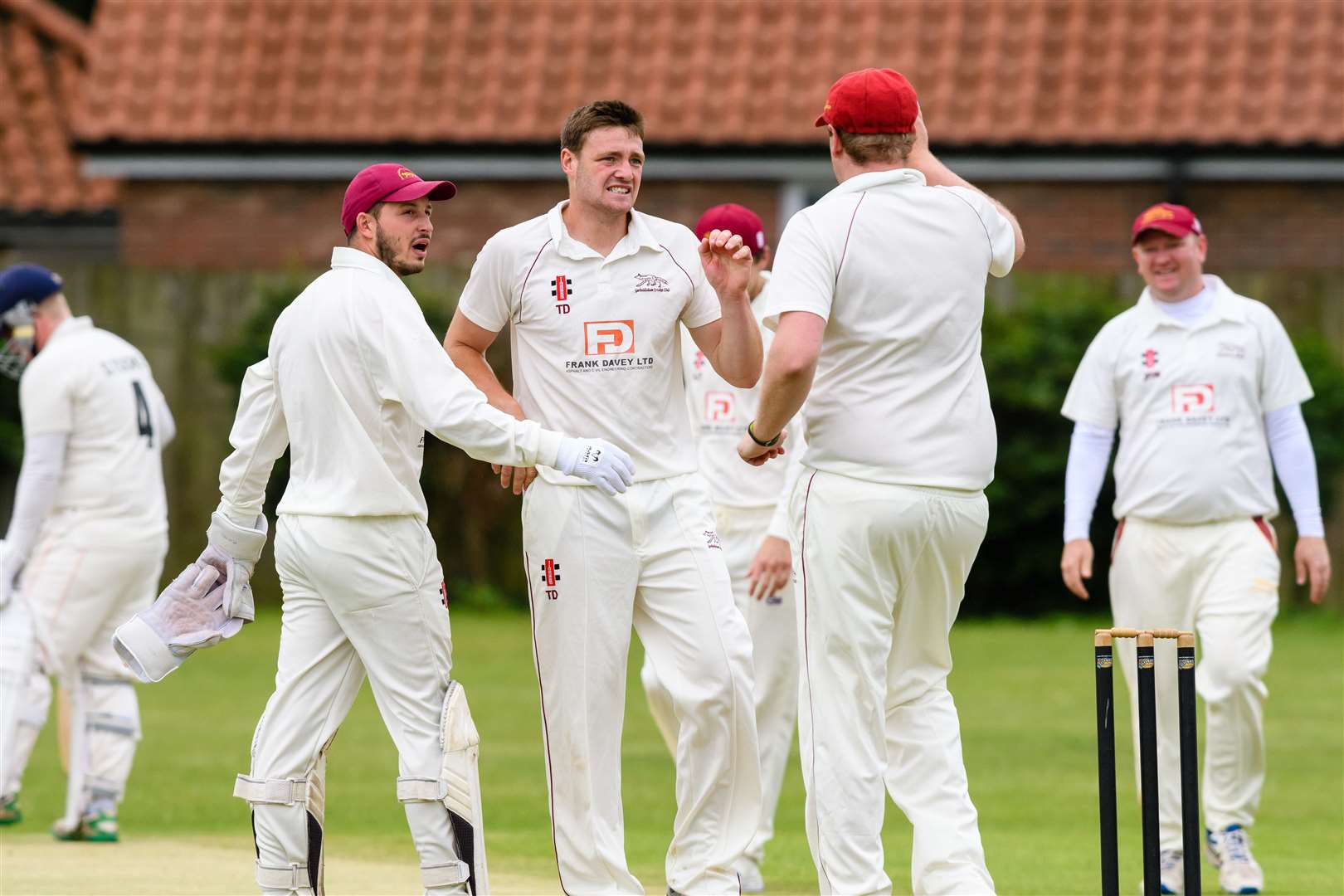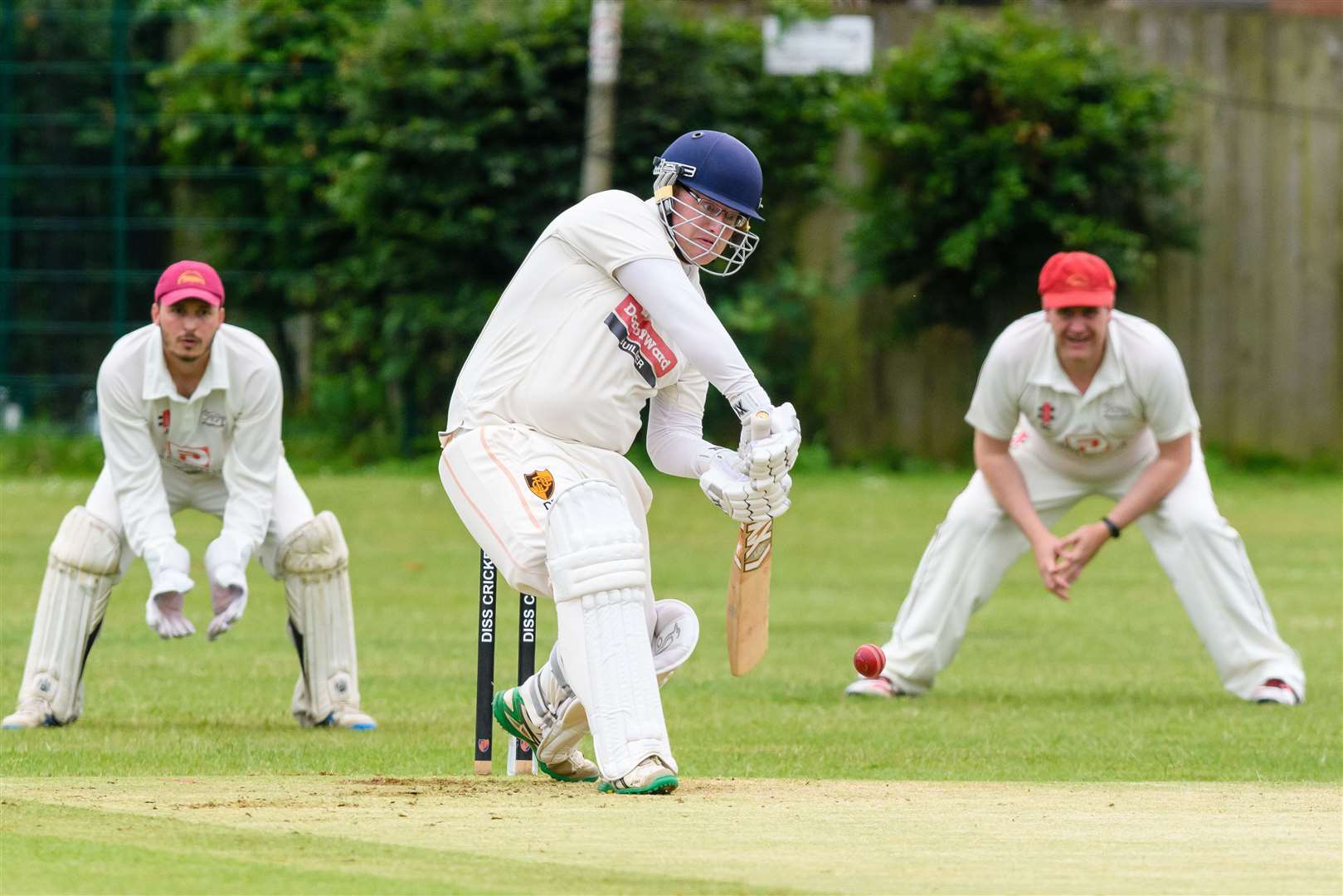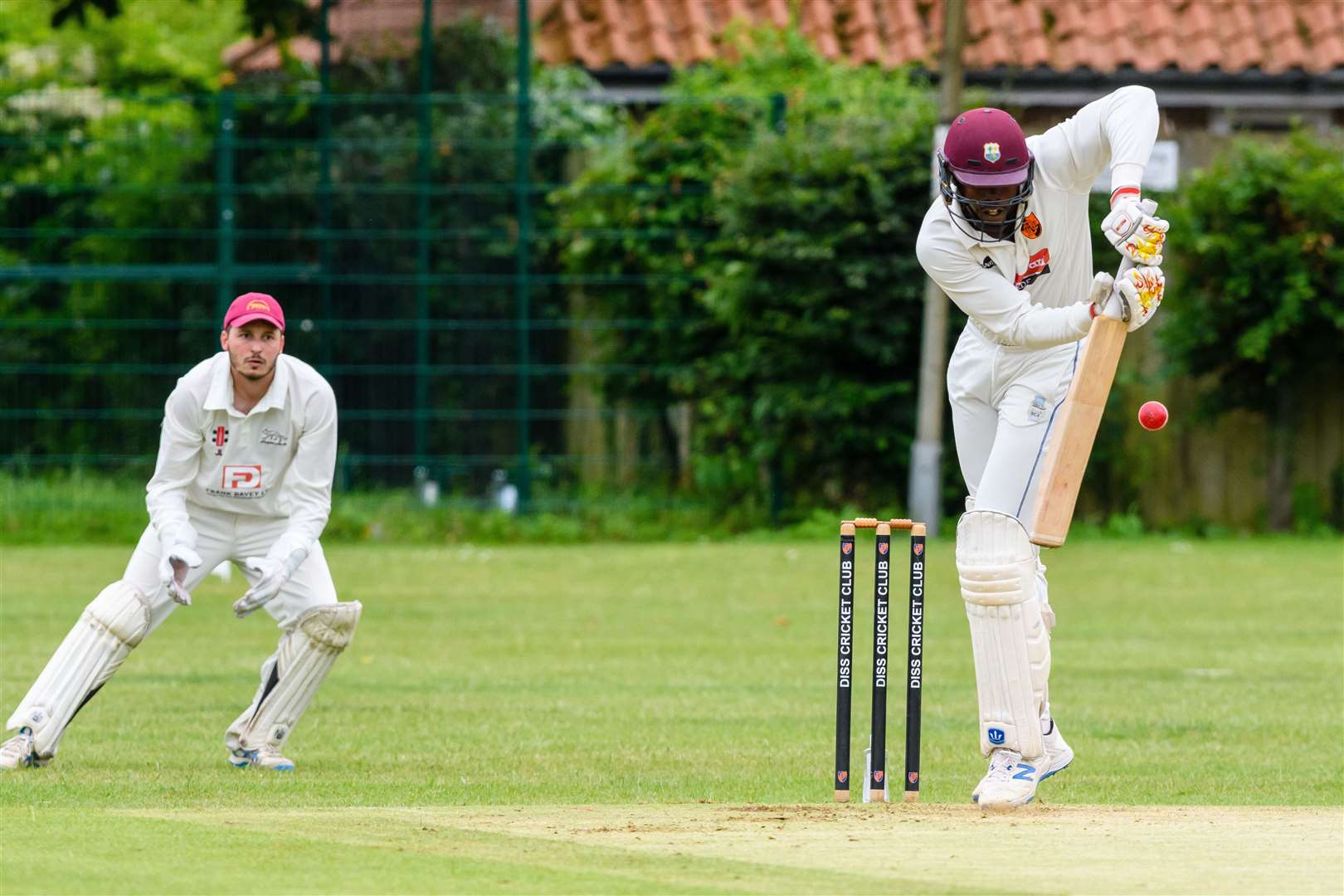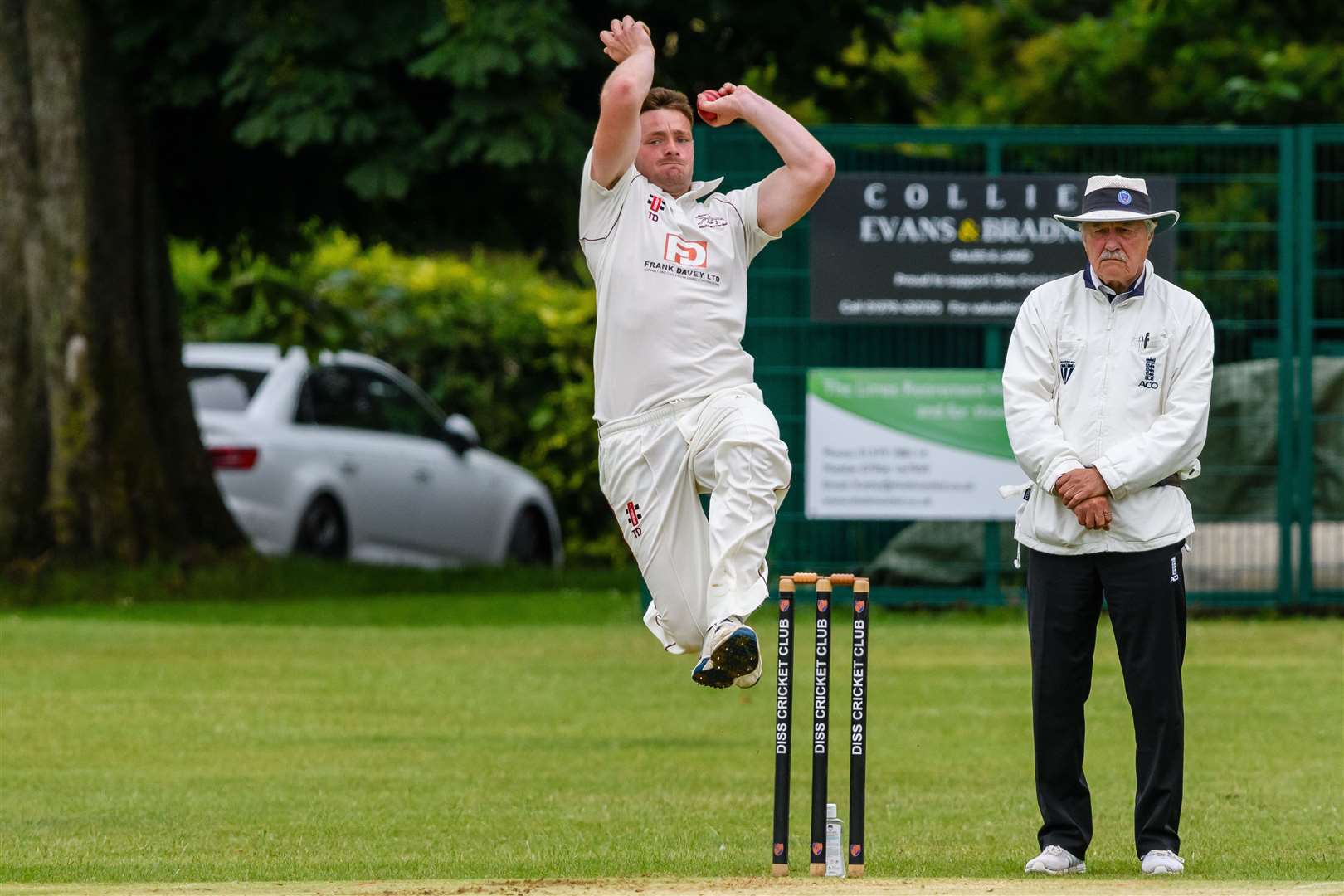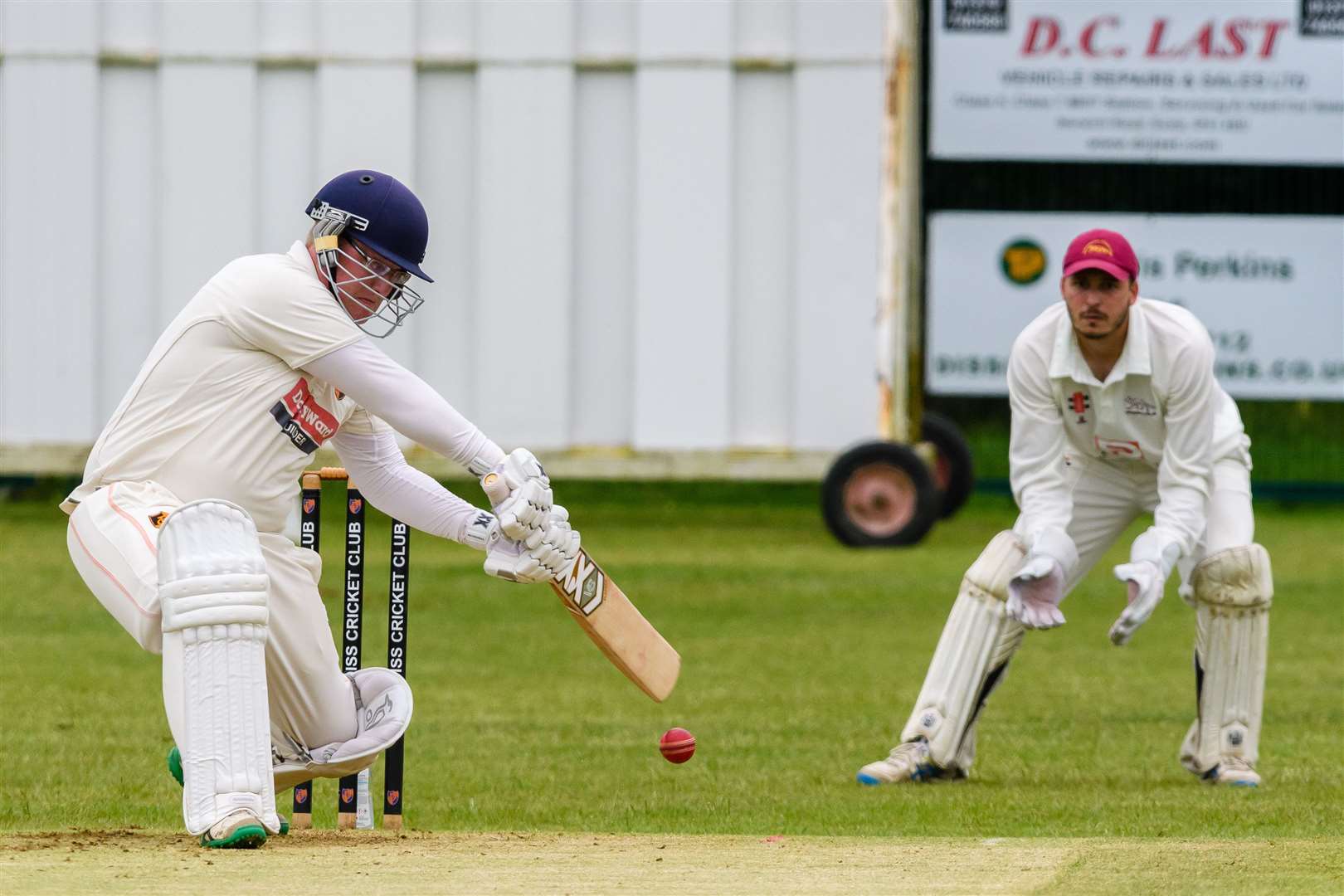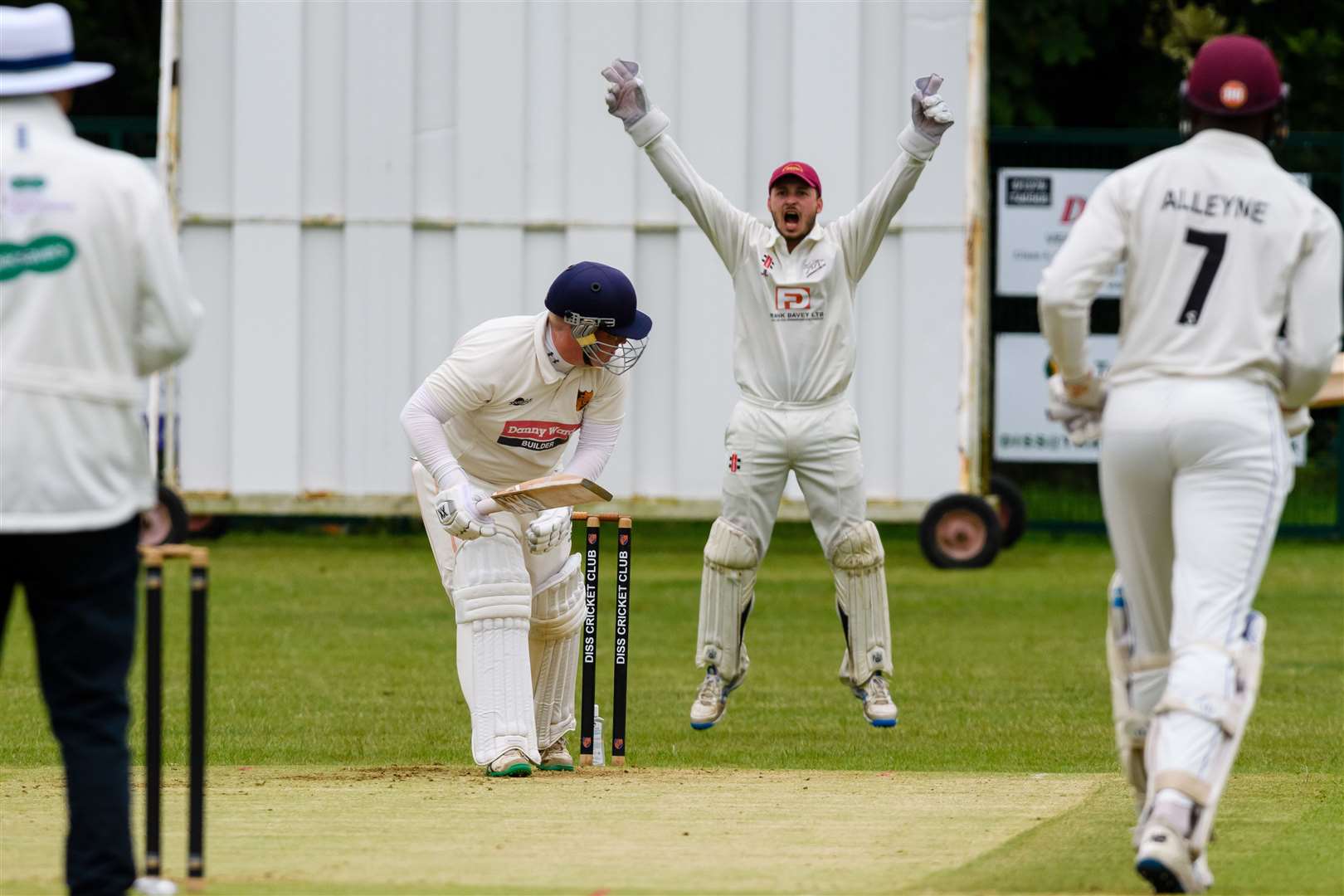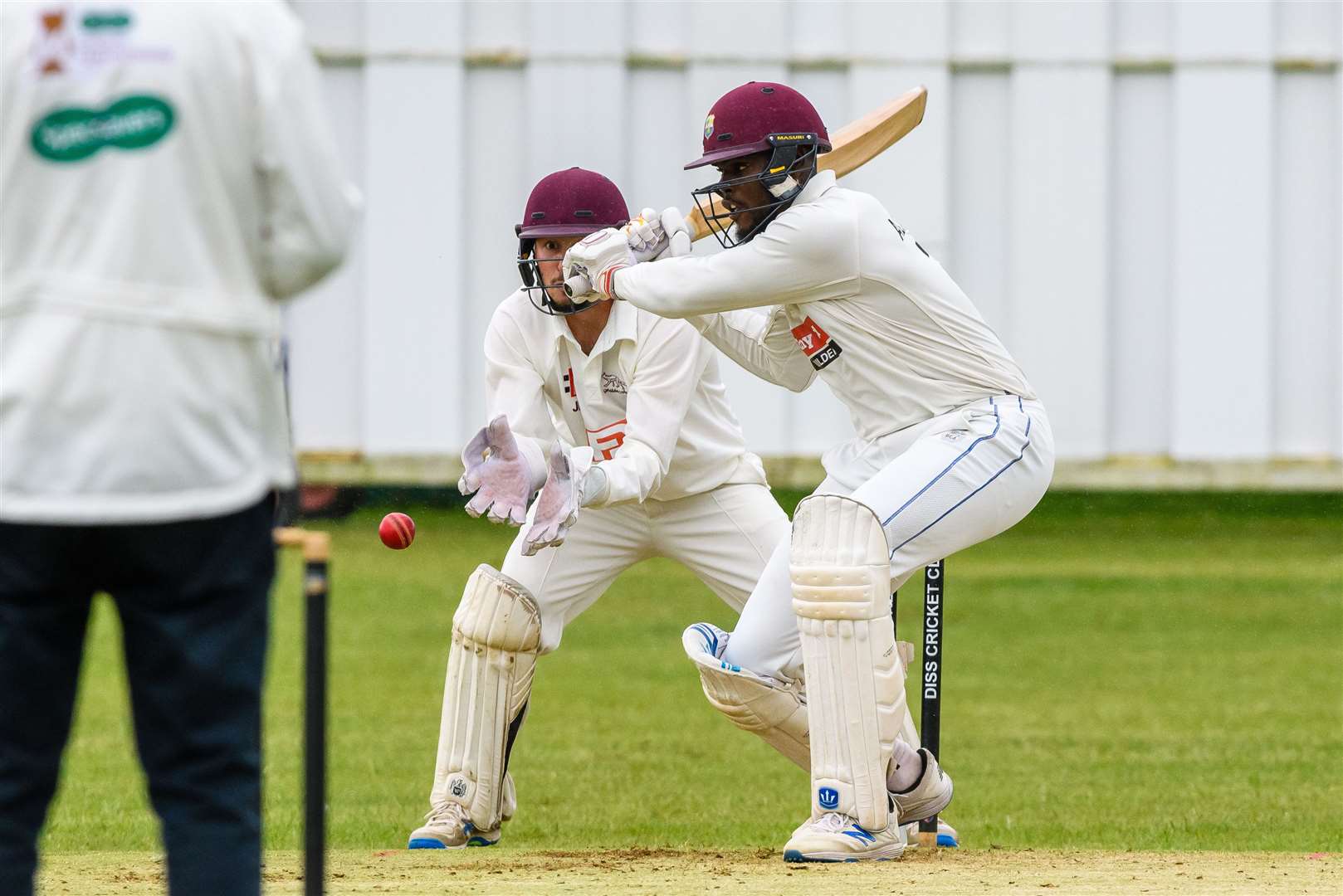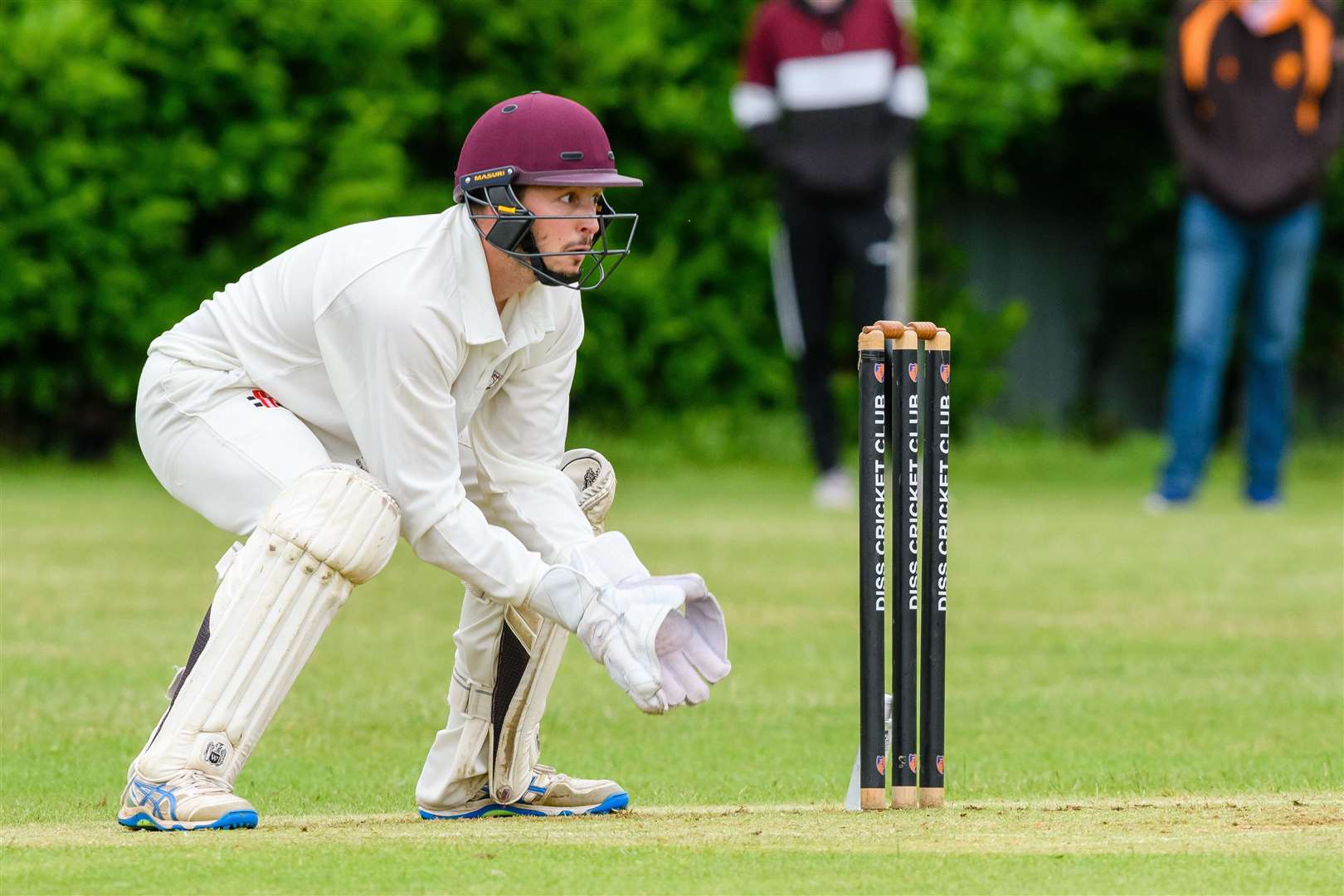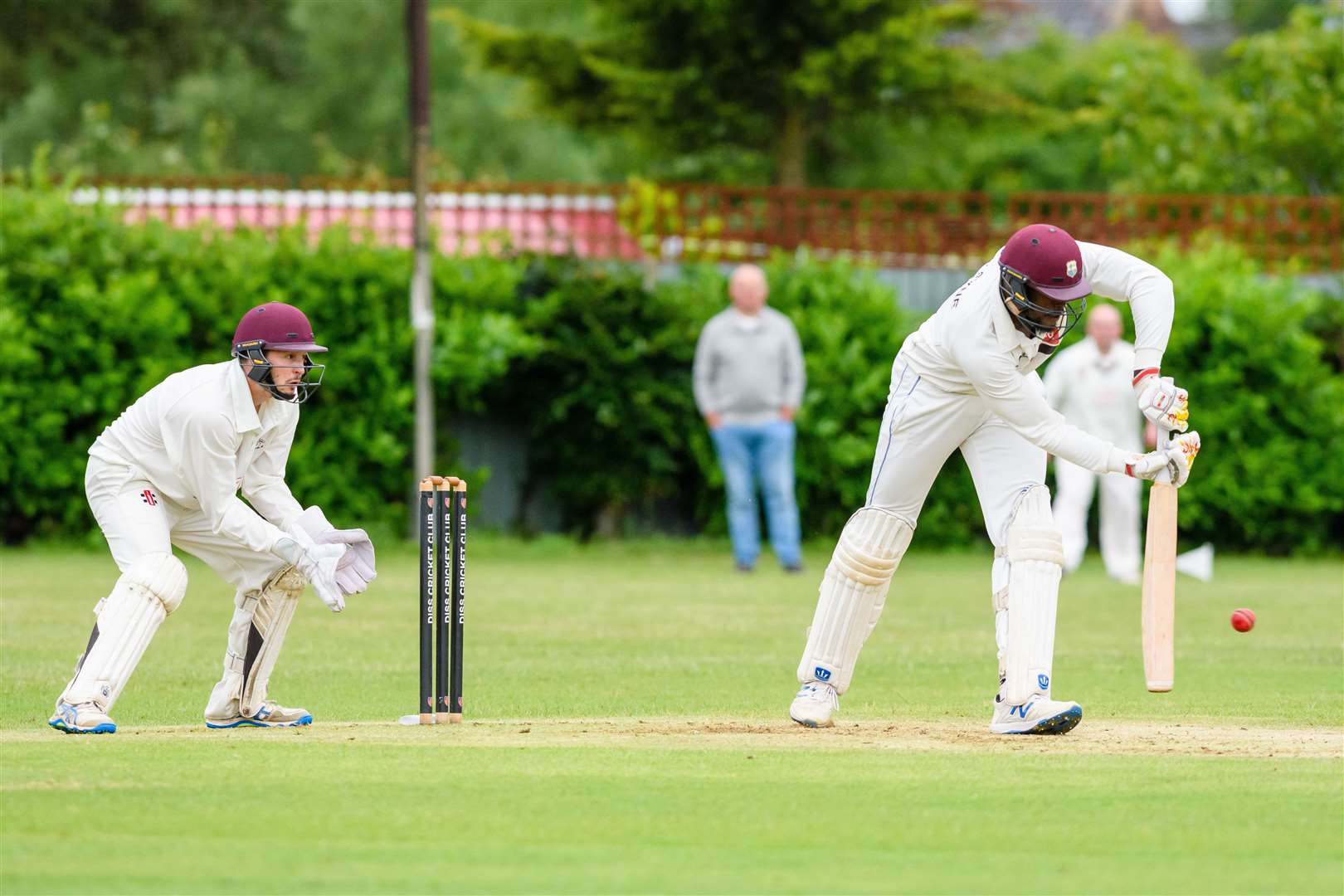 Robert Tooke chased a wide one and could only spoon the ball straight up into the waiting hands of Harry Youngson as he departed for 17.
Mark Brawn joined Warren as they kept the scoreboard ticking along nicely, Brawn playing a lovely cover drive in the process.
Fuller would remove Brawn a few balls later but by this time Diss were 279-6, still with five overs remaining. Skipper Lewis Taylor and Warren struggled to time the ball but some quick running between the wickets saw Diss go beyond the 300-run mark.
The innings finally came to a close at 305-6, Warren finishing with a more than useful 48 not out.
The new ball was once again taken by the pair of Alleyne and Sam Hunt and they started well.
Alleyne got an early breakthrough having Youngson caught behind for 3 and two overs later he was at it again as Jonny Leech was caught at mid-on by fellow opening bowler Hunt.
Allin and Craig Estlea began the rebuild for the visitors as the latter took Hunt for 14 in an over.
That resulted in Williamson and Taylor being brought into the attack and Taylor got the crucial wicket of Estlea as he bowled him for 24.
Williamson, as always, was keeping things tight for Diss with his first nine overs going for just 15 runs.
Allin was batting nicely and he hit Taylor out of the attack with two decent blows, but Hunt replaced Taylor and immediately found success as he had Allin caught behind for a well made 54.
Williamson then produced the fifth wicket for Diss as Davey's vigil came to an end as he left his ground and captain Taylor produced a smart stumping.
James Worby and Danny Cash were the new men in, but Hunt made sure that partnership was short lived as the former was caught by Dan Taylor at midwicket, leaving Garby 119-6.
Cash and Rowe counter attacked and put on a swift 61 together before Alleyne returned to the attack and had Cash caught at long on for 49 by Williamson with a clever slower ball.
Despite some wayward bowling Robert Tooke got the wicket of Rowe to take Diss within two wickets of victory. Alleyne then got his fourth wicket by having Tom Alexander caught by Warren for 0 before Tooke completed the innings by trapping Fuller LBW for 8.
---
---