Stradbroke High School storms Norwich Castle
---
Published: 16:30, 01 August 2019
|

Updated:
19:58, 01 August 2019
---
---
Pupils at a Suffolk high school used their maths skills to investigate a historical event at Norwich Castle.
Thirty children from Stradbroke High School took part in a four-hour museum activity called Storming the Castle.
During the event, which was inspired by the siege of the castle in 1216, the Year 7 pupils had to investigate the water supply, handle and assess medieval objects and play strategic games.

"They really liked seeing the castle as some of them had never seen it before, so there was this initial excitement at being there," said maths teacher Claire Witmore.
"A lot of the castle staff were dressed up as the characters to do with the siege and the children had a really nice time."
As part of the activities, they had to reason mathematically by following a line of inquiry, develop an argument and justify it using mathematical knowledge.
Gallery1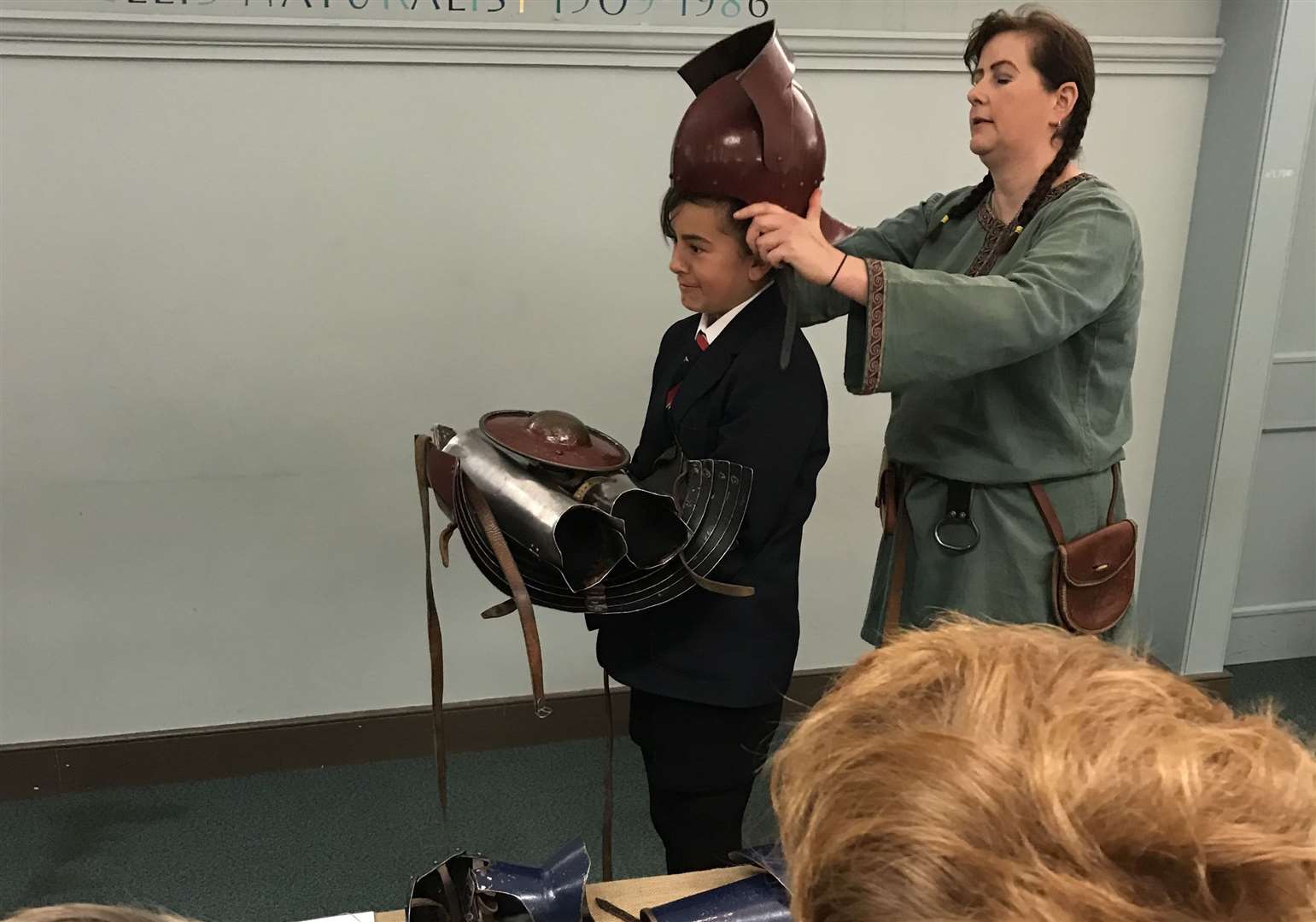 The youngsters measured and assessed weapons used to attack and defend, planned and calculated a budget for the siege and measured the keep to calculate its scale.
"It was really good for them to develop their maths skills and learn about an actual event at the same time," said Mrs Witmore.
"They were also solving problems by applying maths to routine and non-routine problems, breaking down problems into simpler steps and persevering in seeking solutions."
Some pupils came up with creative ways to defend the castle, such as pouring oil over the wall and setting fire to it or throwing pine cones at the attackers' heads.
"They were very enthusiastic with what they were doing and trying to think of things that didn't cost any money, so some ideas were very strange," said Mrs Witmore.
She added: "I think in an actual siege, the students would get themselves sorted out."
The school is hoping to take another class on the trip next year.
A spokeswoman for Norwich Castle said: "We enjoyed hosting Stradbroke students, they were very well-behaved and hard-working.
"We hope to welcome more students next year."
---