Kirsty Myhill and husband Ashley from Harleston have lost more than eight stone in eight months
---
Published: 13:00, 02 May 2019
|

Updated:
13:08, 02 May 2019
---
---

A Harleston woman has achieved her weight loss dream by shedding more than four-and-a-half stone in eight months.
Kirsty Myhill, mum to one-year-old Sienna, said: "It saddens me to admit that I deleted or cut myself out of the pictures that were taken with Sienna before I lost the weight because I hated the way I looked."
The 32-year-old, who has gone from a dress size 20 to a 12, had been unhappy about her weight from a young age.
She said: "Growing up overweight was never easy. I was bullied at school and always held myself back from things I enjoyed doing.
"I would hate for Sienna to grow up with the same experience, so getting a grip on my family's diet while Sienna is young was a must."
In July, Kirsty decided that something had to change and joined a Slimming World group in Harleston.
In her first week, she lost seven pounds and went on to inspire other group members.
Since then, she has been dishing up healthy meals for her family, including husband Ashley, 32, who was diagnosed with type 2 diabetes.
Ashley was told he would have to be on medication unless he could control his sugar levels with his diet alone. Having successfully lost four stone by controlling his diet, he is no longer at risk of diabetes.
Gallery1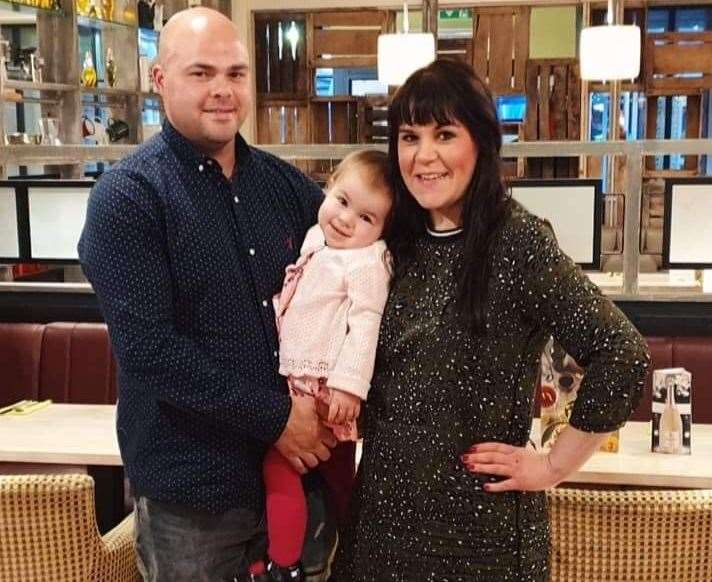 Kirsty said: "I couldn't be prouder of Ashley. "As a family, we still enjoy the same meals that we did before I started losing weight. Now I just prepare and cook them differently and they taste so much better."
After her massive weight loss, Kirsty donated most of her clothes to charity and ended up not having anything to wear that fit.
"It was a nice feeling, but sometimes I still feel the same as I've just always been used to being big," she said. "So when I catch my reflection, I'm like 'oh, who is that?' - it's nice to get a reminder."
Lisa Hartgrove, who runs the Slimming World group in Harleston, said: "I'm so proud of Kirsty. She's a huge inspiration to everyone in our group and I hope she inspires other women – and men – in Harleston to change their lives in the same way."
---